Posted August 24, 2021
Pelican Products names CIO
Pelican Products Inc. has hired Shree Khare to its senior leadership team as chief information officer.
---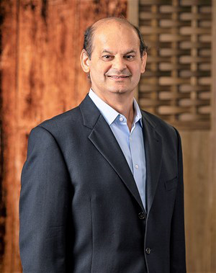 Khare comes to Pelican with more than 20 years of experience in Information Technology, leading teams through complex global projects and digital transformation.
Khare's role includes the establishment of short and long-term strategies related to Pelican's information management, cyber-security and processing systems. He is charged with identifying, evaluating and implementing technological changes that will positively impact Pelican's objectives, operations and growth.
"I look forward to having Shree as a long term part of the Senior Management Team as he leads our IT initiatives and advances our competencies in this critical role," said Phil Gyori, chief executive officer at Pelican.
Khare has an extensive background in enterprise resource planning, application development, website re-platforming, cloud migration, M&A integration, customer relationship management and cybersecurity initiatives. He has held senior roles at Oakwood Worldwide, Classic Party Rentals, Mattel, Capital Group Companies, ConAgra and Accenture.
He possesses bachelor's and master's degrees in Engineering from Harvey Mudd College and an MBA from UCLA Anderson School of Management.