Posted August 26, 2022
Holston Gases acquires Alpine Gas
Holston Gases completed the acquisition of Alpine Gas Company with operations headquartered in Carrolton, Georgia.
---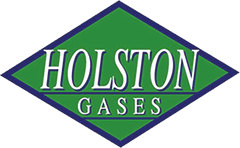 Holston Gases will consolidate Alpine's operation into the Holston Gases facility located at 25 Brightwave Blvd, Carrolton, GA 30117.
"We are very pleased to add the 3100 propane customers of Alpine Gas to those of Holston Gases. Alpine Gas Inc. has been servicing the north Georgia area for over 58 years and has a great reputation and loyal customers that we are excited to bring into the Holston family," said Robert Anders, Holston Gases president.
The owner of Alpine Gas Inc. agreed that the consolidation of the two companies resources in Northwest Georgia and Eastern Alabama bring added value to the current Alpine customers.
Holston Gases is a regional distributor of industrial, medical, and propane gases as well as welding, safety, and industrial supplies. Holston has been in business for over 60 years. Headquartered in Knoxville, the company has 42 locations in Tennessee, Kentucky, Alabama, North Carolina, Georgia, and South Carolina.