Posted September 1, 2023
Seco appoints VP of sustainability, EHS
She becomes a member of the Seco Management Group and will continue to report to Stefan Steenstrup, president.
---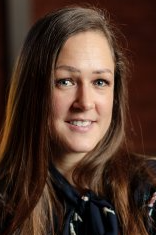 The company states that bringing sustainability into the management team is one small step in the company's goal to become net zero in Scope 1, 2 and 3. Seco will accelerate its agenda on circularity and create competitive alternatives with suppliers and customers. A key enabler to achieve this is the continued drive for digitalization and transparency, which will be a focus for Maria Blomqvist.
She holds a Master of Science in Biology from Linköping University. She joined Seco in 2012 as environmental compliance specialist and later as manager for global EHS and head of sustainability & EHS.
"Sustainability is a top priority at Seco internally but is also increasingly important for our customers. Bringing Sustainability into the Management Team is a logic step to ensure that we always have a sustainability perspective on all topics", said Steenstrup.
"Together with my team of highly qualified experts, we will work hard to make sure that Seco will be recognized as a leader in our industry when it comes to sustainability," said Blomqvist.