Posted September 2, 2022
DXP Enterprises acquires Sullivan Environmental Technologies
DXP Enterprises has completed the acquisition of Sullivan Environmental Technologies, a distributor and manufacturers representative of pumps, valves, controls, and process equipment.
---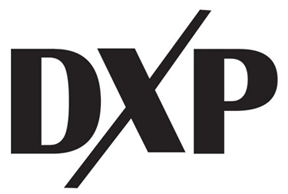 The company is focused on serving the municipal and industrial water and wastewater industry in the states of Ohio, Kentucky, and Indiana. Financial terms of the transaction were not disclosed. Signing of the definitive agreement occurred on September 1, 2022. Sales and adjusted EBITDA for the last 12 months ending July 31, 2022, were approximately $4.4 million and $1.6 million, respectively.
"Sullivan is a unique, well-run business focused on providing equipment and services to customers in the municipal and industrial water and wastewater market," said David R. Little, DXP chairman and CEO. "We have had a successful year in scaling our water and wastewater efforts via acquisition and we look forward to Sullivan adding to an already growing and successful end market for DXP.
This is the fourth acquisition in 2022 for DXP Enterprises and the eleventh acquisition since the fourth quarter of 2020, as DXP continues to expand its offering within the water and wastewater markets.