Posted September 3, 2019
Metabo HPT names Pjevach CEO
Metabo HPT announced that Robert Pjevach will become chief executive officer effective Oct. 1, 2019.
---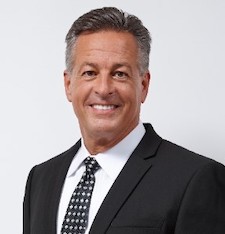 He will also serve as chief operating officer of the Americas for parent company Koki Holdings Co. Ltd. in Japan.
"Mr. Pjevach possesses a deep knowledge of the power tool industry. He offers a wealth of experience and an impressive record of proven results in the management of businesses in the Americas at power tool makers that are developing businesses globally. He will heighten Metabo HPT's brand recognition and will strengthen product development from the customers' viewpoint," according to a company statement.
Pjevach has worked as a development engineer and project engineer at Milwaukee Tool. He also has led teams at Bosch and has served as vice president of SKIL, Newell Rubbermaid, Cooper Industries, and Briggs & Stratton.
The company also named Joe Leffler chief operating officer for Metabo HPT. Leffler previously served as senior vice president of sales, marketing, and general management and has served the company for over 25 years.