Posted September 4, 2019
Lawson Products names VP of mergers and acquisitions
Lawson Products announced the appointment of Brian Hoekstra as vice president of mergers and acquisitions, a newly created position.
---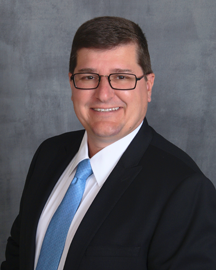 Hoekstra will report directly to Michael DeCata, president and chief executive officer.
"A key aspect of our growth strategy involves growing revenues and earnings through acquisitions. Brian comes to us with excellent experience and a unique skill set that will help us drive additional acquisition opportunities and lead to accelerated growth for the organization," said DeCata.
Hoekstra was previously senior director, mergers and acquisitions, for W.W. Grainger, where he led cross-functional acquisition teams in identifying and screening potential targets as well as leading the due diligence process, performing financial modeling and negotiations, and coordinating integrations. Additionally, he helped establish the company's merger and acquisitions capability from the ground up by organizing the strategic framework, developing and training a team of functional experts, and instituting standard processes.
Prior to Grainger, Hoekstra served as manager, mergers and acquisitions, with Clark Retail Enterprises and has held financial planning roles at AT&T and the Dial Corporation. He holds an MBA from the University of Chicago, Booth School of Business and a Bachelor's Degree in Finance from Bradley University.