Posted September 8, 2023
Acme Tools names director of operations
Acme Tools has appointed Reid "Digger" Anderson as director of operations. He will be responsible for the growth and development of Acme Tools, Acme Rents and Acme Equipment consisting of 17 operations across the Upper Midwest.
---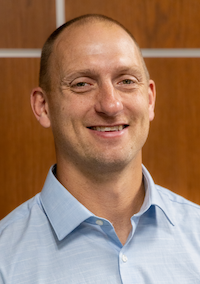 Anderson brings management, sales, customer service and coaching experience to Acme Tools. He joins Acme Tools from The Retrofit Companies in the Twin Cities where he was director of project development and was previously a sales manager for Ecolab.
Anderson has a Business Administration and Marketing Degree from the University of North Dakota.
Celebrating its 75th anniversary, Acme Tools was founded in 1948 and today is an omnichannel premier retailer of tools and equipment with 10 retail stores in North Dakota, Minnesota and Iowa, and a leading authorized online retailer offering more than 100,000 products from over 1,100 brands at AcmeTools.com.