Posted September 7, 2023
Hy-Brid Lifts joins ASKO in strategic partnership
Hy-Brid Lifts, a supplier of high-quality, low-level access equipment, has entered into a strategic partnership with ASKO, which is acquiring a majority stake in the company.
---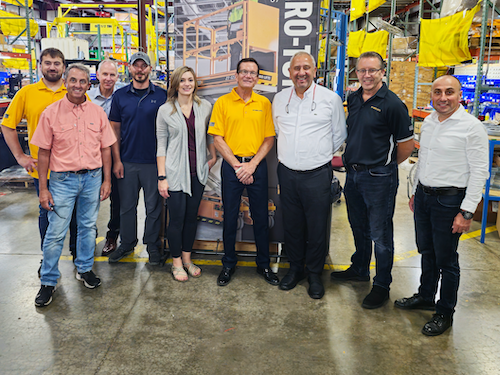 "The next chapter for Hy-Brid Lifts has started with this partnership with ASKO," said Jay Sugar, CEO and president of Hy-Brid Lifts. "We see this as a great opportunity for our customers as we will be bringing new products to the market, accelerating R&D and increasing our sales and service support."
ASKO is headquartered in Turkey and operates in the construction machinery, agricultural machinery, energy and technology sectors through its eight companies and subsidiaries. ASKO currently owns ELS Lift, who produces a range of scissor lifts, vertical mast lifts and boom lifts; and MST Construction Machinery, who produces telehandlers and dirt equipment. This partnership will increase the Hy-Brid Lifts product offering and provide working capital for accelerated growth in all areas.
"We are very excited to welcome Hy-Brid Lifts and its skilled employees into the ASKO family," said Sami Konukoğlu, Founder and Chairman of the Board of ASKO. "With Hy-Brid Lifts' track record of producing innovative high-quality products and having an established dealer network, this investment fits into ASKO's strategy to become a global player and expand in North America."