Posted September 9, 2019
supplyFORCE names new president
supplyFORCE has named Ljupco Icevski president and CEO, effective Sept. 16.
---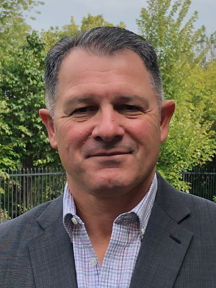 Current president and CEO John Burke will remain with the company until Dec. 31 to ensure a smooth transition.
Icevski has over 30 years of experience in technology and supply chain business, including building national accounts business with WESCO. He holds an MBA in Business Administration from Emlyon Business School (ESC Lyon) in France and an MBA in Business & International Marketing from IHM Business School in Sweden.
"After an extensive search, we are very fortunate to have someone of Ljupco Icevski's experience to lead supplyFORCE," said John Spoor, supplyFORCE chairman. "I would like to thank John Burke for his five plus years of service and his leadership in executing the much-needed transformation of the company's infrastructure and overall direction resulting in over $530 million in sales during his tenure."
"I am very excited to join supplyFORCE and continue developing value to our members, clients and partner manufacturers," said Icevski. "If it is business, sports or other activities, I believe that there are always opportunities for any individual to develop and grow capabilities to improve performance. I set high standards for myself and give support to teams that I work with and expect the same in return. I fully believe that all individuals have skills that are valuable and can be nurtured to contribute positively."