Posted September 9, 2021
IWDC promotes Werkley
The Independent Welding Distributors Cooperative promoted Keith Werkley to vice president of sales & vendor management, effective Sept. 1.
---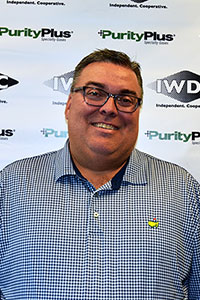 Werkley joined IWDC in March 2016 and has played a key role in IWDC's growth over the last five years.
"Moreover, as a key member of our management team, he has helped IWDC execute several strategic initiatives during his tenure: the launch of IWDC University – an online training platform; design and launch of our Strategic Account Management program, which Keith leads; build-out of our valuable Weldmark product line; expansion of our Distribution Center business including regional sales support and engaging vendor support of our Product Information Management program launched this February 2021," said Frank Kasnick, IWDC president and CEO.
Werkley has also assumed responsibility for IWDC's "Asset" category, which includes cylinders and tanks.