Posted September 13, 2021
Emuge-Franken names Lowe national sales manager
Emuge-Franken N.A. promoted Scott Lowe to national sales manager for the U .S. and Canada.
---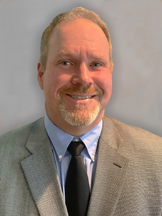 Lowe is responsible for leading the Emuge-Franken N.A. sales organization to further strengthen support for customers and distributor partners, as well as grow market share. Prior to his promotion, Lowe was the national accounts manager for the U.S. and Canada for approximately two years.
"I am very pleased to announce Scott's promotion to national sales manager, which will provide strong leadership to our sales organization," said Bob Hellinger, president, Emuge-Franken N.A. "Scott has well over two decades of combined sales management experience and cutting tool technical skills which make him an ideal choice for this position."
"I am excited to take on this new role at Emuge-Franken N.A. at a pivotal time, when in addition to continuing to advance our core tapping and thread milling products, we are aggressively expanding our milling tool portfolio including the manufacture of end mills in the U.S.," said Lowe. "By leading a strong, technically proficient sales team that works closely with end users and distributors, I look forward to continuing the legacy of EMUGE-FRANKEN's excellent reputation for the highest quality cutting tools and customer support."
Prior to joining Emuge in 2019, Lowe worked over 13 years at Kennametal.