Posted September 22, 2022
BSA honors two companies
The Bearing Specialists Association (BSA) recognized NTN Bearing Corporation and BDI Canada as winners of its Annual BSA Excellence Awards.
---
The awards, which recognize outstanding service by bearing distributors and bearing manufacturers to end-users, were announced on Sept. 19 by Todd Hamlin, BSA president, and senior vice president of DXP Enterprises.
NTN Bearing earned the 2022 Manufacturer Excellence Award for its KIZEI spherical roller bearing. This is NTN Bearing Corporation of America's third Manufacturer Excellence Award.
The Bearing Manufacturer Excellence of Innovation in Product Design Award recognizes companies for innovation and excellence in product design or technology. BSA distributor members reviewed and ranked manufacturer innovation submissions. Among the abundance of innovative product designs submitted, three submissions were chosen to be recognized for their outstanding service to the end-user customers.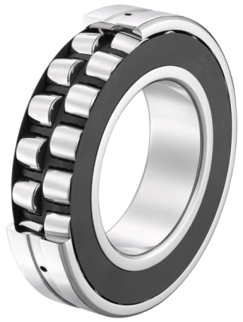 KIZEI spherical roller bearing has been designed with metallic shields that are incorporated with the bearing retain as one-piece. This unique design allows for the KIZEI to interchange to standard 22200 Series ISO dimensions. KIZEI maintains the ULTAGE platform of the industries highest speed and load rating as well as wide operating temperatures. The installation of KIZEI doesn't require any special tools to install, inspect, or check internal clearances.
KIZEI with metallic shields are designed to keep solid contamination out of the bearing and equally important grease retention for longer bearing life. The end user experience longer and stable production time with less maintenance cost.
The 2022 BSA CBS Excellence Award recognizes a BSA distributor company for having the highest percentage of its inside and outside sales forces attain CBS status as well as the greatest percentage increase in its sales force having attained CBS status. BSA's Certified Bearing Specialist (CBS) program is the only bearing industry-specific program that identifies and quantifies the specific skill sets to certify an industry professional as a bearing specialist.
John Ruth, president of BDI USA Inc., accepted the award on behalf of BDI Canada.