Posted September 28, 2021
Weiler names technical applications manager
Weiler Abrasives announced that Pete Hutchinson has rejoined the company in the position of technical applications manager.
---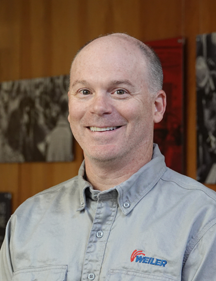 "We are pleased to welcome Pete back to Weiler Abrasives," said Scott White, director of product management. "In addition to his previous tenure as a product application engineer and manager, he is bringing several years of external project and product management to the company. Both will be an asset to Weiler Abrasives and our customers."
In his new role, Hutchinson will focus on technical product support and training, with responsibility for leading both tactical and strategic efforts. His role will involve managing and executing both internal and external training initiatives, along with visiting customers onsite to provide application support. In addition, he will be responsible for developing, curating and continuously improving Weiler Abrasives training content.