Posted September 30, 2021
Pearlman Group acquires Excel Cleaning and Restoration Supplies
Pearlman Group has acquired Excel Cleaning and Restoration Supplies. Terms of the transaction were not disclosed.
---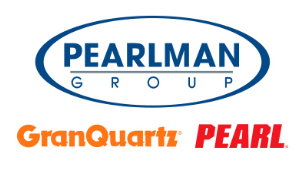 Founded in 1988 and headquartered in Fort Myers, Florida, Excel is a distributor of professional cleaning, restoration, pressure washing, and janitorial equipment and supplies in the Southeast. In addition to equipment and supplies, Excel offers consulting, training, and equipment repairs. Matt and Julia Nelson, owners of Excel, along with the current management team and employees will continue to operate the company in partnership with the Pearlman team.
"We have been seeking to expand Pearlman into adjacent end markets and identified the restoration and professional cleaning markets as a top priority," said Scott McLendon, Pearlman CEO. "We were immediately impressed with Matt and his team of seasoned industry professionals and are excited to expand our capabilities into these markets in partnership with the Excel team."
A portfolio company of The Stephens Group, Pearlman Group is a multi-channel developer and specialty distributor of supplies, tools and equipment used in the fabrication and maintenance of hard surfaces for residential, commercial, and industrial end-markets.
Grant Jones, a managing director at The Stephens Group, added, "Restoration and professional cleaning is a natural adjacency to Pearlman's core markets, and we are excited to support the Pearlman team as they expand their product offering in these markets, continuing to build an industry-leading specialty distribution platform."