Posted October 1, 2019
DPA Buying Group adds members
The DPA Buying Group has added 13 new distributor members to its industrial and contractor supply division and 19 new members to its safety products division.
---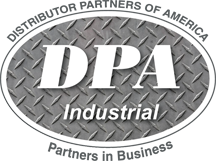 The new industrial and contractor members that have joined the group in 2019 are AFC Industries dba Victory Bolt and Specialty, Indian Trail, North Carolina; All Join Company Inc. dba Hydro Bolt Corp., Bohemia, New York; Candor Industrial Supply Inc., Ontario, California; Central Indiana Rubber Inc., Crawfordsville, Indiana; CK Fasteners LLC, Connersville, Indiana; Derco Supply, Yuba City, California; Eastern Site Supply LLC, Woburn, Massachusetts; Langford Tool & Drill, Minneapolis; Lessin Supply Co., Charles City, Iowa; Port Hueneme Marine Supply Co., Oxnard, California; Prime Industrial Fasteners, Miami, Florida; River City Bolt & Screw Inc., San Antonio, Texas; SouthCo Supply, Gainesville, Georgia.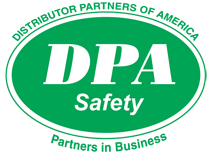 The new members added to DPA's safety products division are: Carolina Strategic Supply LLC dba Resource Safety, Columbia, South Carolina; Certified Slings Inc., Casselberry, Florida; Colorado Safety Supply Co., Aurora, Colorado; Essential Safety Supply dba Safetymart, Charlotte, North Carolina; Express Safety Inc., Salinas, California; Extreme Safety Inc., Carson, California; G & G Safety Supply, Toledo, Ohio; Hard Hat Gear, Ozark, Missouri; Ladd Safety, Memphis, Tennessee; Moose's Enterprises, Troy, Pennsylvania; NWFF Environmental, Philomath, Oregon; Olson Enterprises Inc. dba F.I.R.S.T., Helena, Montana; Patriot First Aid & Safety, Miami Beach, Florida; Safety Industrial Solutions LLC, Beaumont, Texas; Safety Smart Gear, Charlton, Massachusetts; Sawyer Safety Supply, Jacksonville, Florida; Star Safety Supply, Rome, Georgia; Summit Safety Solutions, Denver; Think Safety Always, Coral Gables, Florida.