Posted October 10, 2019
Gardner Denver names CFO
Gardner Denver Holdings announced the appointment of Emily A. Weaver as senior vice president and chief financial officer, effective Dec. 1, 2019.
---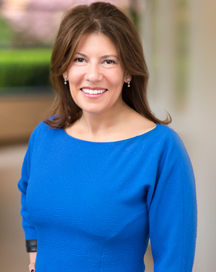 Weaver will oversee all finance and accounting, including controllership, tax, treasury, planning, and investor relations, as well as information technology, and will report directly to Vicente Reynal, CEO.
Weaver joins Gardner Denver from Fortive Corporation where she is currently its chief accounting officer, and brings to Gardner Denver more than 25 years of experience at industrial companies including Fortive, Danaher and General Electric. Weaver was instrumental in leading the spin-off of Fortive from Danaher in 2016, and more recently oversaw the execution of the $2.7 billion Reverse Morris Trust spin-off of Fortive's Automation and Specialty business.
"Emily's extensive and broad experience as well as her performance-driven mindset, operational focus and impressive leadership capabilities make her an ideal fit for Gardner Denver and the new company culture we are creating through the merger with Ingersoll Rand's Industrial segment. She will play a critical role in the integration of the two businesses, and will be instrumental in driving our positive momentum and continued performance through closing and beyond," said Reynal. "I am excited to have her as my partner as we move the company forward into this next exciting chapter."
"I am thrilled to join Gardner Denver as we approach this significant transformation," said Weaver. "This is an extraordinary opportunity to become part of a world class industrial company that has tremendous momentum. I am proud to join Vicente and the rest of the leadership team to help drive performance and achieve results for our employees, customers and shareholders through the application of GDX and a focus on continuous improvement."
Weaver will succeed Neil Snyder, Gardner Denver's current CFO, who is leaving to pursue other opportunities. Snyder will remain CFO until the transition and will continue in an advisory capacity for a mutually agreed period.