Posted October 11, 2018
Brighton-Best Proferred brands receive award
Brighton-Best International received two Pro Tool Innovation Awards for products from its new Proferred line.
---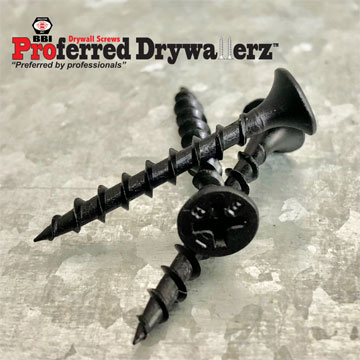 The winning products include Proferred Drywallerz (P64040) and the Proferred 8-inch Ratcheting Adjustable Wrench (T09002).
"Manufacturers are consistently improving their tools. Each year, however, some exceed the norms and develop products that truly deserve recognition. Business owners, builders, contractors, and tradespeople really need to understand which products can help them work smarter and more efficiently," said Clint DeBoer, executive director of the Pro Tool Innovation Awards.
A panel of judges made up of tool and media professionals from across the United States and Canada weighed in on entries from global manufacturers. This year, more than 60 different tool manufacturers submitted nearly 300 tool entries in dozens of categories for a shot to win a 2018 Pro Tool Innovation Award.
"We believe in the quality and innovation designed into every Proferred product we offer. It is exciting to have our beliefs confirmed," said Steve Andrasik, vice president of sales. "We are very proud to have been chosen to win these awards and to offer these products to our distributors nationwide."