Posted October 12, 2018
Wildeck names VP of operations
Wildeck Inc. has named Daniel Lorenz vice president of operations, responsible for managing Wildeck's manufacturing department and supporting the organization's strategic growth goals.
---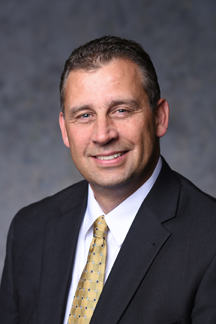 Lorenz has more than 20 years of manufacturing management experience and holds a Bachelor's Degree in Business Administration and a Lean Six Sigma Champion certification.
"We are thrilled that Dan has chosen to bring his experience and can-do attitude to our company," said Greg Larson, Wildeck president. "Dan's commitment to continuous improvement and strong team building will be invaluable as Wildeck continues to grow and expand our market share."
Headquartered in Waukesha, Wisconsin, with additional manufacturing operations in Goodyear, Arizona, Wildeck is a manufacturer of structural steel mezzanine platforms, manual and automated vertical lifts (VRCs), rideable material lifts (RMLs) and safety guarding products.