Posted October 13, 2020
Force Control Industries adds regional manager
Force Control Industries announced the addition of Dilon Altwegg as regional manager in the Southwest region.
---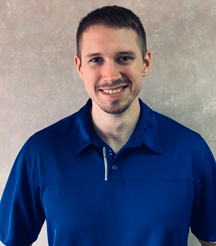 In this newly created position, Altwegg will support reps and distributors, OEM and industrial customers in Arizona, California, Nevada, Utah, Colorado, and New Mexico, as well as the Baja California and Sonora, Mexico from his home office in Flagstaff, Arizona. A graduate of Kansas State University, Altwegg comes from Kaeser Compressor where he worked with customers across many industries including food and beverage processing, chemical processing, wastewater, and general manufacturing.
Headquartered in Fairfield, Ohio, since 1969, Force Control Industries provides oil shear technology, offering a full line of clutches, brakes, and clutch brakes for OEMs in diverse applications.