Posted October 17, 2018
ERIKS North America names new president
ERIKS North America announced the appointment of Shawn Courtney as its new president and chief executive officer, effective Nov. 1, 2018.
---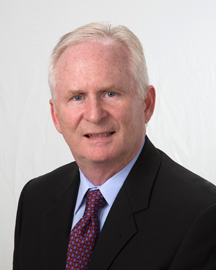 "I'm honored to continue my career at ERIKS North America and I look forward to leveraging my 30 plus years in the industrial service industry to lead the company forward," Courtney said. "It's an exciting time at ERIKS North America, as we continue to strategically position ourselves as a multi-product specialist company serving a wide breadth of industries through innovative product technologies and our extensive service capabilities."
Courtney is currently regional product director of ERIKS North America and also is president of ERIKS Seals and Plastics. Since 1992, he has served in multiple roles, including sales manager, general manager, and president of companies within ERIKS Seals and Plastics in North America.
Courtney earned a Bachelor of Arts in Marketing from the University of Northern Iowa, as well as a Master of Business Administration from Baylor University.