Posted October 21, 2019
Plews & Edelmann names Billie CCO
Plews & Edelmann announced the appointment of Dan Billie to the position of chief commercial officer.
---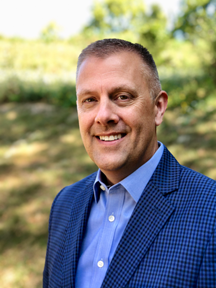 Prior to joining Plews & Edelmann, Billie previously served as executive vice president of APC Automotive Technologies and as senior vice president of Cardone Industries.
"Dan's knowledge of the market and his keen sense for growth is the reason we've asked him to join our team. Plews & Edelmann is a storied franchise and we are thrilled about Dan's vision for future growth," said David Rashid, chairman of the board for Plews & Edelmann.
Jeremy Thompson, partner at Penfund, stated, "Dan's role provides the team the ability to aggressively pursue organic and inorganic opportunities to grow Plews & Edelmann throughout North America and Europe. We're delighted to have him join our team."
Billie will be working alongside Brent Christensen, president of Plews & Edelmann. Several industry leading initiatives will be announced in the coming months by Billie and Christensen as a result of their strategic cooperation.