Posted October 22, 2018
Walter Surface Technologies makes executive appointments
Walter Surface Technologies named Marc-André Aubé CEO and David Wright vice president corporate development.
---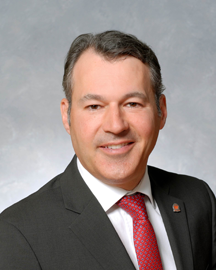 Aubé
Following the recent acquisition of Walter Surface Technologies from ONCAP, in partnership with the existing management team, Marc-André Aubé has been promoted to the CEO position from his current role of president and COO. Aubé joined Walter in February of 2017 and has been instrumental in soundly executing on the company's organic and inorganic growth strategy.
Aubé was previously president and chief operating officer of GardaWorld Protective Services where his main responsibilities included driving the company's annual growth and ensuring operational excellence within a team composed of 26,000 Canadian security professionals. He is a trained engineer with an MBA and a CFA designation. Mr. Aubé's professional background features experience in various sectors, such as chemical products (Nalco Canada), oil (Petro-Canada) and finance (Caisse de dépôt et placement du Québec and Scotia Capital Inc.).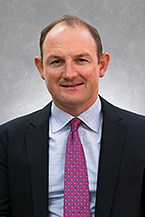 Wright
In his role, David Wright will lead strategic initiatives for the company including special projects and acquisition opportunities to deliver on the company's global growth plan. Wright joined Walter in 2015 as part of the company's Next to Succeed leadership program, after which he held the position of business development manager.
Wright has a B.S. from the United States Merchant Marine Academy and an MBA from the Rotman School of Management, University of Toronto. Prior to joining Walter, Wright was an Olympic athlete in sailing, competing in the 2012 Olympic Games in London, England.
"We are very excited about the opportunity to build on the Walter brand, legacy and business with our customers and partners," said Aubé. "Walter is one of the most highly respected companies in the industry because we're focused on contributing to the success of our customers by helping them work better. We will continue to bring to market new product innovations, expand on our technical leadership and enter new market segments. This will enable more fabricators and MRO facilities to increase productivity in their workplace through the deployment of safer, more efficient and more cost-effective metalworking products and solutions."