Posted October 24, 2018
IDCO names board and officers
IDCO Co-op announced its 2019 board members and executive committee officers.
---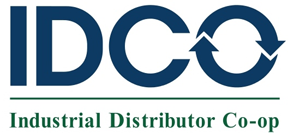 The newly appointed officers of the executive committee include chairman Rob Lyons, president of TIPCO Technologies, Owings Mills, Maryland; vice-chairman, Jim Donlin, president of Amazon Hose and Rubber, Orlando, Florida; secretary and treasurer, Jack Kehm, president of Power Product Technologies, Denver; immediate past chairman, John Tattersall, president of Frank Murken Products, Schenectady, New York.
Other board members include Tim O'Shaughnessy, president, Shamrock Hose and Fittings, Cleveland, Ohio; Tripp Batey, president, Hose of South Texas Inc., Corpus Christi, Texas; Lee Slavinskas, vice president, River Bend Hose Specialty Inc., South Bend, Indiana; Alex McGill, chief operating officer, McGill Hose & Coupling Inc., East Longmeadow, Massachusetts; and Donna Nock , vice president, IR-G, Nashville, Tennessee.