Posted October 25, 2022
Streamlight names new NSM for Industrial/Fire division
Streamlight Inc. promoted Travis Bridgette to national sales manager - East for the company's Industrial/Fire division.
---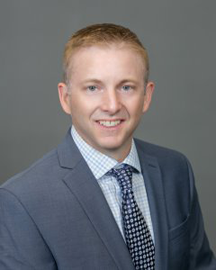 In this position, Bridgette will be responsible for leading the Industrial/Fire sales team in the East to achieve the company's sales goals for the Industrial and Fire markets. Additionally, Bridgette will be responsible for maintaining distributor and agency relationships as well as developing marketing strategies for the division.
Bridgette has more than 20 years of sales experience with a broad understanding of key markets. He joined the Streamlight division in 2018 as Southeast regional sales manager. Prior to working for Streamlight, Bridgette served as field safety specialist for Grainger Industrial Supply in Atlanta. Previously, he served as Grainger's regional program manager for safety.
"Bridgette's positive attitude, exceptional work ethic, and proven leadership skills are what set him apart," said Michael F. Dineen, Streamlight chief revenue officer. "We look forward to his continued contributions at Streamlight, and wish him success in his new role."
Bridgette received a Bachelor of Arts from Concord College in Athens, West Virginia. He is an OSHA Qualified Safety Sales Professional (QSSP).