Posted October 26, 2018
AD Industrial North American meeting draws record numbers
More than 800 attendees, including 125 first time attendees, gathered for the 2018 AD North American meeting in Orlando Oct. 21-24.
---
Agenda topics included strategic partner briefings, networks, emerging leaders networks and booth sessions. New to this year's agenda, members had the opportunity to attend an eCommerce session tailored to their subscription status.
Following a meeting theme of "OWN IT", participants were challenged to participate and contribute to the success of AD by owning the moment, the challenge and the future. During his keynote address, AD chairman and CEO, Bill Weisberg introduced the "Four Rules for Owning It."
"When you choose to work on the hard stuff, you know you are dealing with the real stuff," said Weisberg, citing rule No. 4. Earlier this year AD, completed its transition from being solely owned by Weisberg to being member owned.
Jack Templin, chief programs officer and president of AD Industrial Divisions, said, "The AD North American Meeting is the highlight of our year. This year was no exception. Celebrating our mutual success, recognizing performance and facilitating networking opportunities are always inspiring. In addition to the record attendance and financial performance, this year was especially gratifying as 41 of our Industrial members are currently utilizing the AD eContent on their digital branches. The pinnacle of our meeting is seeing our members and suppliers collaborating to identify new ways to capture market share and grow together."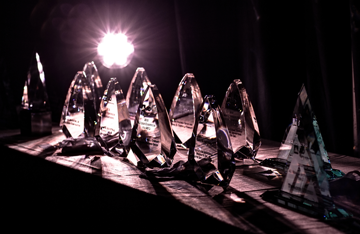 AD also recognized winners of its annual Spirit of Independence awards.
Best Annual Planning Process – Replenex Inc.
Best Conversion for MRO: Marshall E. Campbell Company and Intertape Polymer Group
Best Conversion for Tools & Material Handling: – F&M MAFCO Inc. and Erin Rope Corporation
Best Conversion for Safety & Janitorial – Martin Industrial Supply and Protective Industrial Products Inc.
Best Conversion for Metalworking – Johnston Industrial Supply Inc. and Dormer Pramet
Supplier of the Year Performance (Tier 1) – Dynabrade Inc.
Supplier of the Year Performance (Tier 2) – SECO Tools Inc.
Member of the Year – Performance (Tier 1) – GME Supply
Member of the Year – Performance (Tier 2) – Tenaquip Limited
Member of the Year (Leadership) – Don Ireland, president and Jack Simpson, vice president/general manager, Industrial Supply Company
AD MVPs – Jackie Shepard, AD Specialist, Quality Mill Supply Company Inc.
Giving Back Award – Industrial Supply Company Inc.
Best Workplace Recognition – Quality Mill Supply Company Inc. and Johnston Industrial Supply Inc.