Posted October 26, 2022
Wright Brothers Global Gas appoints National Accounts COO
Wright Brothers Global Gas has appointed Greg Brown as COO of national accounts.
---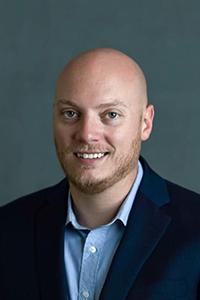 A graduate of the University of Cincinnati Business School, Brown will help develop and grow the Wright Brothers Global Gas National Accounts program. He is a strategic leader who will work to create efficiencies throughout the supply chain and customer delivery experience to improve process, technology, and partnerships, the company said. Cyndi Blalock will continue in her role as Chief Development Officer (CDO), growing the National Accounts Program and VMG.
"It is so great to have such well rounded experience added to the National Accounts team to ensure a smooth experience from the distributor partner through the customer," said Ashley Wright Werthaiser, CEO. "Additionally, Greg will be a great resource for the telemetry product, Vendor Managed Gas (VMG)."
As the country's largest woman-owned national gas supplier (NWBOC Certified), Montgomery, Ohio-based Wright Brothers Global Gas services several industry verticals including industrial, life sciences, research and development, national chain stores, novelty and more.