Posted October 28, 2022
Grainger delivers 16.9 percent sales gain
Grainger reported sales of $3.9 billion for the third quarter, an increase of 16.9% from $3.4 billion in the third quarter of 2021.
---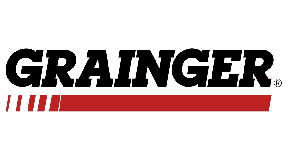 On a daily sales basis, sales grew by 20.3%.
In the High-Touch Solutions N.A. segment, daily sales were up 19.4% compared to the third quarter of 2021, due to both strong price realization and continued volume growth across all geographies. In the Endless Assortment segment, daily sales were up 8.6% versus the third quarter of 2021 and up 23.7% on a daily, constant currency basis. Revenue growth was driven by strong new customer acquisition and repeat business for the segment, as well as enterprise customer growth at MonotaRO.
Net earnings of $426 million, or $8.27 per diluted share, improved from earnings of $297 million, or $5.65 per share, in last year's third quarter.
"The third quarter performance reflects our focused execution against our long-term strategy and ability to serve customers well in this demand environment," said D.G. Macpherson, chairman and CEO. "Our teams are driving impressive results across both business segments and, after another quarter of strong performance, we are increasing our 2022 full year guidance. We remain on track to deliver an exceptional year."