Posted October 29, 2021
Bruening named Guardair director of sales
Guardair Corporation has named Gerald (Jerry) Bruening its new director of sales.
---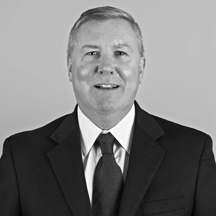 Bruening has spent the last 25 years of his career in manufacturing. Most recently, he held the position of Eastern Regional sales manager at Tractel Corporation, a supplier of fall protection and safety equipment.
Prior to Tractel, Bruening spent 21 years at the Loctite Division of Henkel Corporation. There he held numerous positions including National Distribution account manager, manager of Technical Information Services, director of National Strategic Sales, and field sales engineer. Bruening holds a BS in Engineering from the United States Military Academy and an MBA from Babson College.
In his new role, Bruening will be responsible for developing sales strategies and operations for industrial distribution partners and customers to grow both revenue and market share.
"Jerry's background implementing and managing sales activities, identifying new market opportunities and outlining actions to bring new business is a tremendous asset as we continue to grow," said Tom Tremblay, president of Guardair. "We are very pleased to have him join our team."