Posted November 3, 2021
Central McGowan acquires Preferred Welder Sales
Central McGowan has completed the acquisition of Preferred Welder Sales in Mankato, Minnesota.
---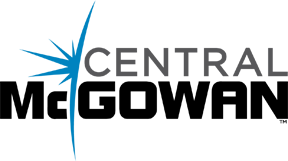 The acquisition is the third in 2021 for the supplier of gases and equipment and technology for the manufacturing, welding, medical, and food and beverage industries in the upper Midwest. The St. Cloud-based Central McGowan acquired Metro Welding Supply in Minneapolis in April and Fessler Carbonic Gas in Des Moines, Iowa, in March.
Joe Francis, president/CEO of Central McGowan, said the acquisitions complement Central McGowan's current business while strengthening its presence in key market areas. All three companies were independently operated, successful businesses with owners seeking to retire.
"We are fortunate to be able to carry on their legacies and to learn from their respective teams as to what made them successful and leverage that across our company," Francis said.
Preferred Welder Sales has served the Mankato area and southern Minnesota since 1987, specializing in the farm and auto industries as well as servicing and repairing most brands of welding and cutting equipment. The business includes a traveling trailer and roadshow that sells equipment at farm shows, trade shows, and county and state fairs.
Founded in 1940, Fessler Carbonic Gas is a beverage carbonation business serving customers across Iowa. It delivers high-pressure cylinders of carbonic and nitrogen gases and beverage gas equipment; on-site refills of CO2 via bulk tankers; and installs and maintains beverage equipment for restaurants, bars, brew pubs, convenience stores, pools, stadiums, casinos, microbreweries and hospitals. The acquisition more than doubled Central McGowan's beverage carbonation business, and built upon the 2019 acquisition of St. Paul, Minn.-based Jasons Beverage Carbonation.
Metro Welding Supply has served welders in the Minneapolis area since 1985.
"In all cases, we've been able to keep former owners on board for a period of time to help with the transition, which is imperative," Francis said. "This gives us immediate insight and expertise about each business' respective customers, so we can ensure we live up to their expectations—all the while making sure we're maintaining our support and service levels for our existing customers."