Posted November 6, 2019
Carter joins Abrasive Technology
Abrasive Technology announced that Bart Carter has joined the company and will be responsible for sales and marketing.
---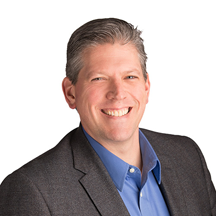 He will relocate to Abrasive Technology's Lewis Center, Ohio, corporate offices.
Carter brings more than 25 years of industrial market experience focused on delivering value to distributors and creating cost savings through productivity improvements for end users. In his new role, he will use that experience to continue Abrasive Technology's objective of offering high quality, precision engineered diamond and CBN product solutions to meet customer challenges.
Carter holds a Bachelor of Science degree in Business Administration from the University of Akron and a Master of Business Administration degree from Kent State University. He is currently chairman of the Industrial Supply Association.
Abrasive Technology is a worldwide leader in the development, manufacturing and marketing of superabrasive grinding wheels and tools for a wide variety of medical, dental, electronics, industrial, aerospace, lapidary and consumer applications. Founded in 1971, the company has manufacturing facilities in the United States, Canada and the United Kingdom; and a sales office in Mexico.