Posted November 7, 2022
NOW Inc.'s sales jump 31.4 percent
NOW Inc. reported third-quarter sales of $577 million, an increase of 31.4% from $439 million in the same period last year.
---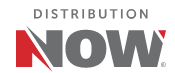 Net income of $40 million, or 35 cents per diluted share, improved from $5 million, or 5 cents, in last year's third quarter.
"The advancement of our strategic transformation continued into the third quarter as EBITDA as a percent of revenues reached 9.2% for the first time on expanded revenue and gross margins, across a more efficient fulfillment model. We generated $44 million in free cash flow in the quarter, while continuing to invest materially in people, inventory, facility and network enhancements," said David Cherechinsky, president and CEO.