Posted November 7, 2022
PTDA names Callahan and McDonald award winners
The Power Transmission Distributors Association named the winners of its Robert K. Callahan Future Leaders Award and the Wendy B. MacDonald Award.
---
Robert K. Callahan Future Leaders Award
Hafeez Hameer of Garlock Sealing Technologies has been recognized as the second recipient of the Robert K. Callahan Future Leaders Award.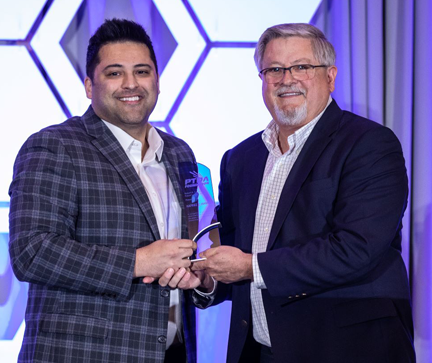 Hameer currently serves as business development manager, Garlock Sealing Technologies – KLOZURE Seals, a role he assumed in early 2022. His industry peers describe him as someone who "leads with integrity, excitement and sincerity at Garlock and the PTDA Foundation." He is not afraid to try new and innovative ideas and presents his well-thought-out ideas with enthusiasm and logic. Hameer's self-proclaimed fulfillment lies in building connections with people, opportunities, products—earmarks of a true leader.
Hameer began his career in the power transmissions/motion control (PT/MC) industry in 2014, joining now Freudenberg-NOK as national account manager for North America. His strong business ethics, hard work and relationship-building resulted in double-digit sales growth for the company over several years. He was instrumental in implementing data cleansing/analytics market analysis and new products initiatives with one of the largest distributors, also resulting in increased sales.
Hameer demonstrates a dedication and desire to better the PT/MC industry. He speaks with passion about making the industry more accessible to those who may not know about it and improving it for those who currently work in it. Hameer is an avid supporter and promoter of the industry and currently serves as a Vice President of the PTDA Foundation Board of Trustees.
The Robert K. Callahan Future Leaders Award was established in 2021. Its namesake—past PTDA Foundation president and 25-year PTDA Foundation Trustee Bob Callahan (formerly of SENQCIA MAXCO LLC)—passed away in 2021. In recognition of Bob's commitment to the advancement of new talent within the PT/MC industry, the PTDA Foundation established this award to recognize a young leader who exhibits a true passion for and desire to grow within the industry. The first award was bestowed in October 2021.
Wendy B. McDonald Woman of the Year
Shawn Marken, BDI, has been honored as the 2022 recipient of the PTDA Foundation's Wendy B. McDonald Woman of the Year Award. The award recognizes a woman who has established herself as a critical contributor to her company's success and has affected positive change on the power transmission/motion control industry at any level in her career.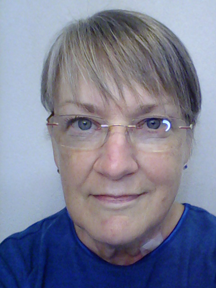 Marken's career began at Bearing Service Co. at a time when women were not given many opportunities for advancement. During her 40-plus year career, she advanced into various leadership and management positions—from personnel supervisor to insurance administrator, to database editor and many more. Today, she works as manager of BDI's Priority Accounts Data Support Team. She and her team manage large customer files ranging from 500 to 40,000+ lines.
"Shawn has built a foundation of excellence in data management and process automation that has been taught to many others within our company," says her colleague, Bill Shepard, vice president. "She is one of the primary resources that has enabled BDI to grow the priority accounts business over the past 15-20 years––one of our largest and fastest growing segments. There are not any significant priority account relationships that Shawn hasn't played an integral role in winning, implementing and optimizing."
Marken is a sought-out colleague for her business acumen as well as her desire to grow the knowledge and experience of her team. As one colleague described Shawn in a letter to BDI's U.S. president: "Shawn is not a manager. She is a leader. She has shown an abundance of patience, kindness and understanding. She is constantly busy with her work, but always makes time to not only answer questions our team has (and we have a lot), but she makes it a point to TEACH us the answers."
The Wendy B. McDonald Award was established by the PTDA Foundation in 2014 to honor its namesake––Wendy B. McDonald––a true power transmission/motion control (PT/MC) industry pioneer.