Posted November 10, 2020
Jon-Don acquires Factory Cleaning Equipment
Jon-Don, a supplier of commercial supplies, equipment, consumables, and know-how to specialty contractors, has acquired Factory Cleaning Equipment Inc.
---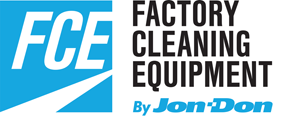 With headquarters in Aurora, Illinois, and a second location in Mooresville, North Carolina, Factory Cleaning Equipment provides facilities managers, building owners, and janitorial professionals with high-quality American-made industrial floor scrubbers and sweepers, including its own private-branded product line, Bulldog. FCE also offers rental options for floor sweepers and scrubbers as well as mobile repair service, making it easy for customers to get the commercial equipment they need as well as conveniently manage routine maintenance and repair.
"Both Jon-Don and FCE understand and are committed to delivering outstanding customer service and helping those we do business with achieve success," said John Paolella, founder of Jon-Don. "This shared set of core values is the foundation for a strong partnership that will benefit the customers, vendors, and employees of both our organizations for many years to come."
Rick Schott, founder of FCE, and Bob Grosskopf, executive vice president, will join the leadership team at Jon-Don. They continue to lead the FCE business and will help transition the merger.
"Our company philosophy at Factory Cleaning Equipment has always been 'Big enough to serve your needs. Small enough to know your name.' The merger with Jon-Don allows us to continue to deliver on that promise to our customers by providing more products, more knowledge, and more service to not only meet the needs of their businesses today, but far into the future," said Schott.