Posted November 10, 2020
Turtle & Hughes names new VP of Gulf region
Robert Courcy has joined Turtle & Hughes electrical and industrial distributors as vice president, Gulf Region.
---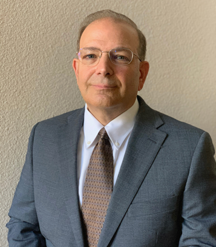 Courcy will manage the company offices in Houston and Port Lavaca, Texas, and Geismar, Louisiana.
"Experience is a critical asset right now and the foundation for success. Bob has accumulated 40 years of experience in the Industrial, Commercial and Global Oil & Gas Industry and brings a wealth of knowledge to this position," said Jayne Millard, executive chairman of the board, Turtle & Hughes.
"Bob has proven himself to be one of the industry's top talents," added Kathleen Shanahan, CEO of Turtle & Hughes. "He has the skills and perspective to make an impact on our customers and grow our business across the Gulf Region."
Prior to joining Turtle, Courcy spent 30 years in various roles at Eaton Corporation. Most recently, he served as vice president of sales – Oil & Gas Solutions for Eaton Corporate, where he led the sales and strategic account effort in the global O&G market with revenues exceeding $1.5 billion annually.
His previous roles at Eaton included Director of Drilling & Marine (Eaton's Crouse-Hinds Business), Director Oil & Gas Upstream Markets (Cooper Corporate), and OEM & District Sales Manager (Cooper Crouse-Hinds).
Courcy attended Syracuse University. He is a former member of the Institute of Electrical and Electronic Engineers (IEEE) and is a frequent participant in its Petroleum and Chemical Industry Committee (PCIC) annual global events.