Posted November 16, 2021
Lawless Group East adds territory sales manager
Lawless Group East has named Micah Crossley territory sales manager for North and South Carolina.
---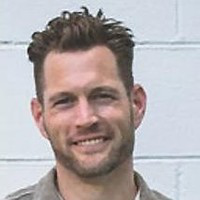 Prior to joining Lawless Group East, Crossley was global key account manager for Apex Tool Group, where he managed corporate relationships and develop strategies that resulted in year-over-year growth. He brings 20 years of experience developing, cultivating, and driving sales partnerships with distributors and end users in six Southeastern states.
"As we continue our market and expansion in the eastern region, Micah brings mindshare and a passion for the industry that really complements our culture. We are thrilled to have his talent on board," said Justin Vailes, Lawless East president.
At Newell as a regional manager, Crossley grew his territory and experienced sales growth doubling revenue during his tenure. He has been recognized and awarded for his leadership and sales performance. He was named North America's Power Tool top sales person of 2017.
"Micah is an expert in setting and exceeding expectations," said Dave Hall, Lawless East regional vice president. "He believes a sale is the beginning of the process not the end - by cultivating relationships and ensuring a positive customer experience, Micah creates customer loyalty."
"Joining Lawless East is the best culmination of my experience and relationships. I look forward to working with this outstanding team on a daily basis and driving new levels of sales growth," said Crossley.
The addition of Micah Crossley expands the Lawless Group East team to eight.