Posted November 17, 2021
Makita launches Direct Repair Online program
Makita U.S.A. announced a new Direct Repair online program with easy online access to repair status notifications.
---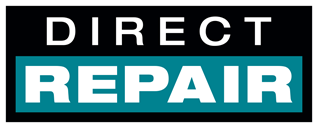 To celebrate the release of Direct Repair, Makita will offer free labor on all tool repairs in Makita Factory Service Centers, Oct. 15 through Nov. 30, 2021. The Direct Repair Online Program offers free roundtrip shipping, so during this free labor offer users will pay only for replacement parts, where applicable.
The Direct Repair Online Program is powered by a new online app, a 24/7 solution for users to process a repair request and print a shipping label, all online at makitatools.com/directrepair. Once packaged with a custom printed label, users can drop-off the tool at one of over 6,300 FedEx Ship Centers nationwide for delivery to a Makita Factory Service Center. With 24/7 access, users can check back online any time for status updates. Upon repair completion, the Service Center ships the repaired tool back to the user.
Makita Factory Service Center technicians repair all Makita tools with genuine parts, and most repairs are completed within 3 days of receipt for minimal downtime.
"After-market service has been a point of focus since the company was founded," said Mark Cox, national service manager, Makita U.S.A. Inc. "Direct Repair provides our customers with easy access to Makita Factory Service Centers for fast and efficient service. Makita's industry-leading turn time on repairs coupled with no cost direct shipping ensures tools are quickly back on the job with minimal downtime and expense."