Posted November 24, 2020
Alro Steel moves to new Milwaukee location
Alro Steel, a distributor of metals, industrial supplies, and engineering plastics. is moving to a new location in Milwaukee, Wisconsin.
---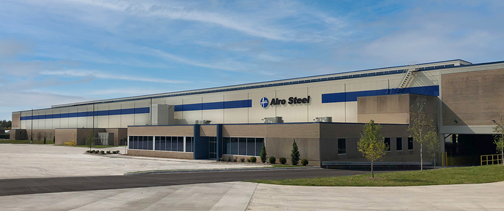 Alro purchased the former Central Steel building at 4343 S. 6th Street in Milwaukee in early 2019. The project began with a 100,000 square foot addition as well as a complete renovation of the existing warehouse and office space. The completed 205,000 square foot facility allows Alro to expand its bar and sheet product offerings, processing capabilities, and to focus on cut-to-size metals with next day delivery to Wisconsin customers.
Headquartered in Jackson, Michigan, Alro operates over 70 locations in 12 states and provides a broad inventory of products under the following companies: Alro Steel, Alro Metals, Alro Metals Outlet, Alro Industrial Supply, and Alro Plastics.