Posted November 25, 2020
Ray Prichard memorial
Ray Prichard, a veteran of the industrial distribution industry, passed away Nov. 21 at the age of 87.
---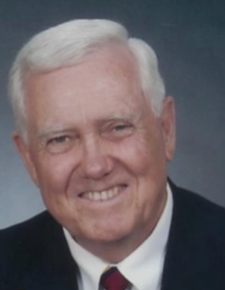 Prichard graduated from Fairview High School in Fairview, Alabama, and obtained his Industrial Engineering Degree from Alabama Polytechnic Institute (Auburn University). After graduating from API, he served in the Air Force as a navigator earning the rank of Captain.
After the Air Force, Prichard enjoyed a long career with Moore-Handley and held many different positions including Vice President - Industrial Division. During his career at Moore-Handley, he was an influential part of the Southern Industrial Distributors Association (SIDA) which later merged into the Industrial Distribution Association (I.D.A.)
He served as president of SIDA in 1982-1983 and stayed active in I.D.A.'s Past Presidents Club for many years.
Prichard was instrumental in creating The Storeroom, a Division of Thompson Tractor, an industrial supply company founded in Birmingham, Alabama. He and business partner Bill French grew the distributorship into a regional presence. The Storeroom later became part of Mobile-based Turner Supply Inc. where he continued to lead and grow the Birmingham Division.