Posted November 27, 2018
Streamlight names regional sales manager
Streamlight Inc., a global provider of high-performance lighting tools, named Tony Casciano Jr. Northeast regional sales manager for the fire and industrial markets.
---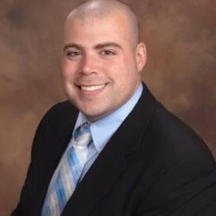 Casciano will be responsible for driving sales and working with independent sales representatives and distributors with an emphasis on end-user activity to increase revenues and market penetration within their designated territory.
"We are delighted that Tony is joining Streamlight's industrial and fire team to help reach our sales goals in those markets," said Michael F. Dineen, vice president, sales and marketing. "We believe Tony's success in sales for the industrial and fire markets will be a tremendous asset to Streamlight."
Casciano has 10 years of experience managing regional sales programs. Before joining Streamlight, he served as manufacturing account manager for Grainger Industrial Supply in Hartford, Connecticut. Previously, he served as a fire protection specialist for Cintas, a fire protection company based in New England.
Casciano received a Bachelor of Science in Business Management from Westfield State University in Westfield, Massachusetts.