Posted November 30, 2021
Sunshine Lighting names director of sales NA
Sunshine Lighting Company, a manufacturer of LED lamps and fixtures marketed under the brands of Sunlite and MKS Advanced LED, appointed Gray Sessoms as director of sales, North America.
---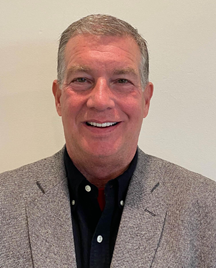 In his new role, Sessoms will be responsible for managing the company's sales team, including its nationwide network of independent manufacturers' sales representatives, and for supporting the company's specifications activities, distributor relationships, and C&I sales efforts.
Sessoms has more than 30 years of executive-level sales management, specification, channel, and strategic planning experience in the lighting industry with companies such as Sonneman, Troy Lighting, Elliptipar, and Philips/Lightolier.
"We're delighted to welcome Gray to our leadership team in this important role and view his appointment as another strategic step in the acceleration of Sunshine Lighting's growth," said Tim Hill, president of MKS Advanced LED. "Gray's extensive experience in the lighting industry overall as well as in such specialty niches as controls, IoT, and AV integration will be instrumental to driving Sunshine's continued transformation as a leading supplier of innovative lighting technology to the professional lighting market's broad array of users."