Posted December 11, 2019
Morelli to resign as Columbus McKinnon president and CEO
Columbus McKinnon Corporation announced that Mark Morelli plans to resign from his position as president, CEO and director effective Jan. 10, 2020.
---
He has accepted the position of president and CEO of the new global industrial company formed by the split of Fortive Corporation into two separate, independent companies.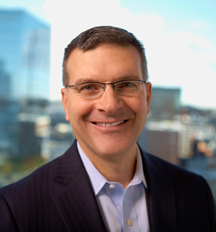 Morelli will continue in his capacity to transition his responsibilities over the next 30 days. Richard H. Fleming, Columbus McKinnon's chairman of the board, will be named interim CEO effective with Morelli's resignation. The board has initiated a search process for a new chief executive officer.
"Columbus McKinnon is in a very strong place. We are effectively executing on our Blueprint for Growth strategy to strengthen our earnings power and position the company for growth. Although we are disappointed to see Mark leave, our team has the leadership and momentum to continue to advance our strategy, effectively employ our operating system, E-PAS (Earnings Power Acceleration System) and achieve our financial objectives. We wish Mark well with his future endeavors," said Fleming.
Morelli commented, "The global team of Columbus McKinnon associates has enabled the success of our Blueprint for Growth strategy and strong financial performance since I joined in February 2017. I trust that the positive momentum will continue as Columbus McKinnon has a significant runway of opportunities. I am proud of the accomplishments we have achieved together and confident that the team will continue to deliver outstanding results."
Fleming has been a director of the company since March 1999, and was elected chairman of the board in July 2018. Prior to his retirement in 2012, Fleming was executive vice president and chief financial officer of USG Corp. He also serves as a member of the board of directors of Boise Cascade Company and O.E. Holdings, LLC, a private company.