Posted November 21, 2022
Fast cordless threader from RIGID
RIDGID has introduced the 760 FXP Power Drive, its first hand-held cordless threading solution designed for portability and ease of use on the jobsite.
---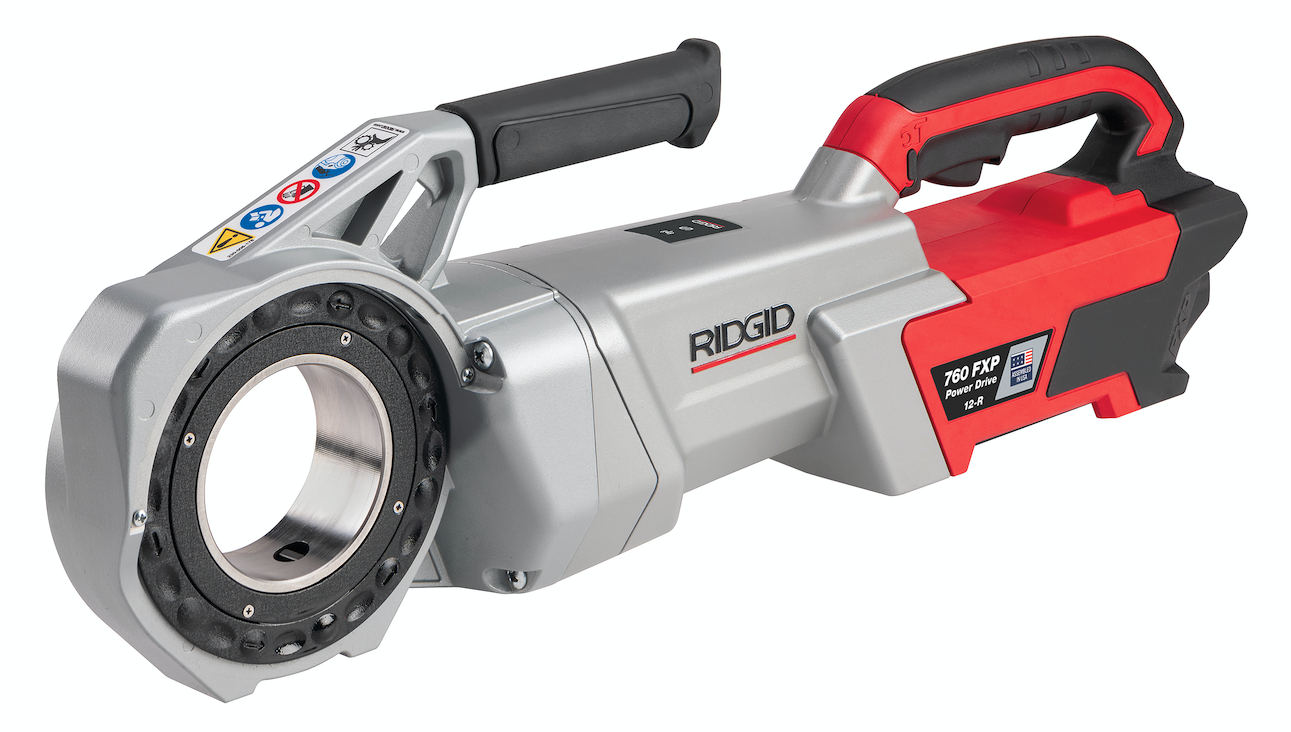 Powered by RIDGID's all-new FXP Technology Platform, the battery-powered tool features professional quality and durability along with intuitive smart technology to improve the users' threading experience.
The company says the 760 FXP threads faster than any other cordless hand-held threader currently on the market when threading 1 ½- to 2-inch Schedule 40 pipe. The portable threader's brushless motor completes up to 30 2-inch threads per charge using the 4Ah battery; an 8Ah battery is also available for extended life.
The tool is offered in two variations, 12-R and 11-R, and is 100% compatible with the existing RIDGID threader die heads of that type. It reaches 42 RPM in forward and reverse.
"At RIDGID we are continuously talking to trade professionals about what they need and want on the jobsite," said RIGID Product Manager Zach Mospens. "Our team regularly hears requests for new tools that provide quality results, save them time and put less strain on their body. The RIDGID 760 FXP Power Drive is our latest solution to that request and an industry first with the speed it provides users while maintaining consistent torque and power output."
The 760 FXP Power Drive threads 1/8-inch to 2-inch pipe and is ideal for multiple new construction and repair applications on mechanical, electrical, plumbing, HVAC and oil/gas projects.
Key features include:
• FXP Technology Platform – The new RIDGID high performance FXP Technology platform combines the portability of the FXP Battery along with the efficiency and reliability of a brushless DC motor.
• Torque Reaction Shutoff – Tool automatically shuts off when kickback is detected.
• Workspace LEDs and End of Thread Notification – LEDs near the head of the tool light up the workspace and help alert the user when the thread is nearing completion. This increases thread consistency according to NPT standards.