How independent distributors are paving the way for AmazonSupply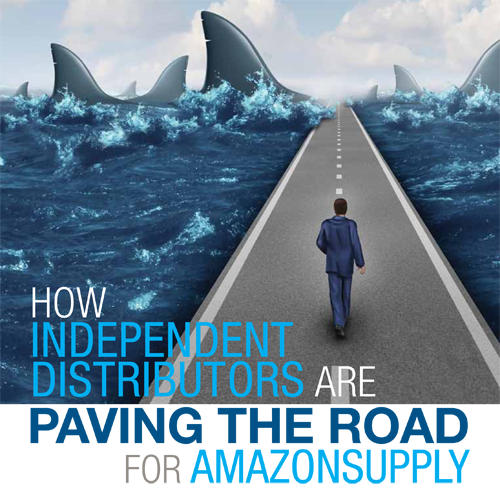 By Jack Bailey
With any discussion regarding the future of industrial distribution, the impact of AmazonSupply is sure to come up. Distributors seem to have differing views on this impact, ranging from fear of ArmageddonSupply to a shrug indicating "this too, shall pass." To the latter group, AmazonSupply is not a threat because they don't see Amazon getting "Line 4" up and running at 3 a.m., nor do they see Amazon designing a more efficient drive system for a manufacturing facility. Of course, the question you have to ask these distributors is, "What part of your business uses that kind of expertise and what part of your business consists of getting a purchase order with a list of part numbers?"
Most independent distributors will tell you that 90% or more of their business comes in the form of purchase orders with part numbers. What they don't understand is that it is this portion of their business that is in harm's way when it comes to Amazon. Although those part numbers represent something to them as an industrial distributor, to Amazon, they merely represent data. Amazon is a technology company that masters analytics dictating where data (product) is and where it needs to go. If you think Amazon is coming to the industrial market; you're wrong. Amazon is already in the industrial market.
To prove this, a few years ago, Amazon joined the Power Transmission Distributors Association (PTDA) and is now a member in good standing as an industrial distributor. Amazon immediately began approaching manufacturers requesting to become authorized distributors of their products. Most manufacturers rejected the request on the grounds that it would disrupt their existing defined distribution network and Amazon did not meet their authorized distributor requirements, i.e. training, experience, expertise, etc. Not one to take "no" for an answer, Amazon also approached (and continues to approach) authorized independent distributors to enter into third-party seller agreements and sell their products on AmazonSupply.com. This is part of Amazon's Merchant Integration initiative.
Initially, when an industrial distributor is approached by Amazon, the natural reaction is to decline the offer to be a third-party seller. However, after giving thought to having access to the enormous customer base of Amazon, many independent distributors have agreed to market, sell and ship their products on the Amazon ecommerce platform. It is not uncommon to see a product offered with the statement such as, "Ships from and sold by XYZ Industrial Distributor, Inc."
A West Coast independent distributor recently revealed that he was shipping more products out to Amazon customers than he was to his own traditional customers. What this distributor and others like him don't realize is they are paving the way for Amazon to take the business away from them. While Amazon's third-party seller distributors may feel that they have hit a business bonanza, they have forgotten what Amazon does best: collect data.
In time, there will be enough sales and data to permit Amazon to return to those manufacturers that wouldn't authorize them. Amazon will be holding all of the cards. They will know how much product was sold, how much it was sold for, where it came from, and where it went. In short, they will have all of the data that they collected from the independent distributor's sales on Amazon. During that visit Amazon will advise the manufacturer of how many millions of dollars of that manufacturer's product was sold through Amazon. When faced with the possibility that Amazon could choose to no longer offer the product on AmazonSupply.com, they will more than likely immediately authorize them.
At that point, Amazon will no longer need the third-party seller independent distributor to provide products. The independent distributor has helped lure the customer to Amazon with sought-after products and the customer has been conditioned to go to Amazon when those products are needed. Amazon will now have direct access to the products from the manufacturer and can cut out the independent distributor, who will be seen as a "middle man." If the sales of a particular manufacturer's product are significant, Amazon will not hesitate to send their own employees to the manufacturing facility to ship products on behalf of Amazon, much like they have done with Proctor & Gamble.
This is a tried and true business plan for Amazon. Jeff Bezos has developed a company culture that continuously reinvents itself to stay ahead of the technology/logistics curve. They are good at what they do. In all probability, the Amazon business model will begin to adopt more of the practices of Alibaba, which never takes possession of products and makes little investment in brick and mortar. In the meantime, Amazon is counting on independent distributors to act as third-party sellers so that data can be collected. When that data is collected, Amazon will drive away on the highway built and paved by the independent distributors.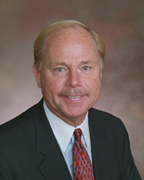 Jack Bailey is an attorney and president and CEO of Independent Distributors Cooperative-USA (IDC-USA). He is a 20-year veteran of the distribution industry. He received his Bachelor's degree and his Juris Doctorate from Indiana University. He became a member of the Indiana State Bar in 1984. He is certified as an ADR Civil Mediator and also a faculty member, lecturer and program chair for the Indiana Continuing Legal Education Forum (ICLEF), the educational arm of the Indiana State Bar Association.
This article originally appeared in the Jan./Feb. 2015 issue of Industrial Supply magazine. Copyright 2015, Direct Business Media.
COMMENTS: 8
Want business opportunities by Amazon's
Posted from: Rahul panday, 7/29/17 at 12:56 PM CDT
Want to be distributors of Amazon's product.
Priyanka Logestics
Posted from: Sayyed Yunus, 8/18/16 at 12:53 AM CDT
we have ready to deliver amazon E-commerce kindly support us
Posted from: Hannah, 2/16/15 at 1:20 PM CST
I am interested in who is buying from AmazonSupply. Traditionally, successful companies build and nurture strong relationships with their suppliers, and I have a hard time seeing that kind of relationship working out as well with a company as massive as Amazon. Would the companies have the same amount of negotiating power as they would have had working directly with the distributor?
Amazon Supply
Posted from: Jim Budde, 2/13/15 at 1:23 PM CST
I think there is a market for e-commerce and I am sure that market will continue to grow with the rest of the industrial market. But I do not believe "the sky is falling" for conventional distribution as end users appreciate local inventories and services (daily some free deliveries)and dealing with people who know and understand the end users needs.

Amazon and the Independent
Posted from: Frank Hurtte, 1/29/15 at 5:27 PM CST
Hopefully, Jack's article touched a lot of nerves. There are a couple of points I believe should be considered:
1) Manufacturers need to revisit their distributor contracts. If there is not a clause limiting the out of territory sale of products via the internet there should be; especially when price is used as the selling point. If a distributor advertises very low prices for products they are simply "flipping over the wall" via Amazon (or any other internet site), they damage/disrupt the channel.
2) Fee-based service. Distributors have picked up the tab for downsizing/rightsizing/lean organization changes in NA Manufacturing. Margins used to mostly pay the bill for service, but things are changing. Lower prices, margin erosion and longer product life along with rising employee costs have created a perfect storm. Distributors need to understand and sometimes charge for their services. (This may seem self serving, but I outline way in The Distributors Fee Based Service Manifest which is (I am almost embarrassed to say) on Amazon. We need to end the Value-Added Selling give-away mentality.
3) Finally, distributors need to think twice before they fall prey to charlatans selling a plan to build their own private Amazon. You can't afford to play Amazon's game. They will win. And, you will be pulled away from doing the really important things like serving your customers.
Jack's article
Posted from: Dan Vest, 1/28/15 at 12:34 PM CST
I agree with Mr. Bailey's assessment with one question. Who are the Independents making use of the Amazon platform? Those that I have seen seem to be a loosely based operation with authorization for few of the major brands. I am not ready for panic just yet, concerned yes.
amazon supply
Posted from: Jerry, 1/28/15 at 9:57 AM CST
The article by Jack Bailey on Amazon is very eye opening, however what is the solution to this.? Can you get all the distributors not to sell on Amazon and wouldn't that create a situation where it speeds up the whole scenario that you portray? Maybe the cooperative should go after the manufacturers to help prevent this scenario in some way? Won't that be a threat to the manufacturers also in the long run as Amazon can get into the manufacturing of the products ( many of which are done overseas)and wouldn't that be an eventual threat to them also?
How Independant Distributors pave the way for Amazon.com
Posted from: Corrie, 1/28/15 at 9:52 AM CST
It really hurts to read Jack Bailey's article and realize how right he is! We have seen this "Walmart" strategy so many times at work in the smaller towns... take enough of the small business sales, they close and you have it all.
Now Amazon is doing it on a unprecedented scale and I am wondering how much damage will be done over the long term. In Canada, Small Business is a major employer and a large taxpayer. I can see that we will lose hundreds/thousands of smaller distributors.
---