New threats to your business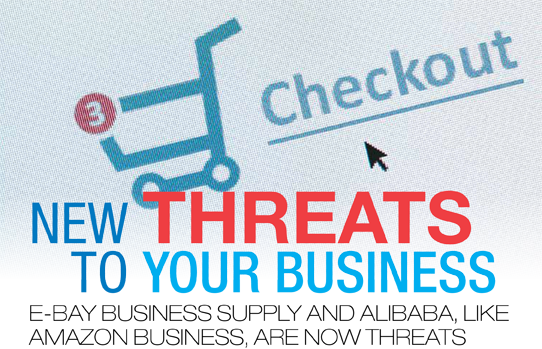 by Dick Friedman
Many distributors think that Amazon Business (AB) is having little impact on their business, but it is a growing threat, and there are two new threats. The threat is both a loss of sales and a reduction in the prices of high-volume commodity products (such as abrasives). Traditional distributors would then have to rely more on slower moving products (like precision measuring instruments) for acceptable gross margin revenue.
Here is a description of each new competitor, followed by recommendations to ensure that inventory and the warehouse are managed in ways that can help brick-and-mortar distributors use slower moving products to survive.
Amazon Business (AB)
AB is a "marketplace" where anybody can list something for sale, and claims more than $1 billion in sales, more than 300,000 business customers, more than 300,000 registered sellers and hundreds of millions of different products, most of which are available only to registered businesses. To get more sellers, Amazon is developing technical expertise for some product lines.
AB stocks only those products that can be sold in volume to both consumers (B2C) and businesses (B2B), but most of the other sellers do stock products, either at AB (for an extra fee) or their own facilities or at third-party warehouses.
Some products are stored in huge, low-cost fulfillment centers, but most products are shipped by third-party sellers that must be registered and verified, to give buyers confidence. Listing a product requires providing information that makes buyers confident of their purchase, including technical specs for some products, and packaging and shipping options and costs.
Registered sellers can purchase ads, which result in product info displaying at the top of search results on AB and on other e-commerce sites. Sellers can also place free ads, but first must define an ad budget and duration and keywords for listed products or use AB's suggested keywords (designed to help sellers sell). Sellers pay for free ads only when a viewer clicks on an ad; payment is deducted from revenue from selling listed products; if there is no revenue, the seller's credit card is charged.
It costs just $40 a month to be a business seller, and except for clicked-on ads, sellers can list products without paying anything until one is sold. But, deducted from sales revenue, excluding any sales tax, are a referral fee (typically 10% to 12%), a closing fee, and about $1 per item; and any unpaid monthly subscription fee and refunds to customers.
Business customers get free two-day shipping for most orders of $49 or more and, in some places, free next-day shipping. A buyer can enroll in the Amazon Business Program, which involves a nominal fee, and then be able to view business-only pricing, including quantity discounts. AB offers buyers financing, including a pay-in-full credit line with net 55-day billing terms, with no interest charges.
EBay Business Supply (EBS)
EBay has been derisively called the digital garage sale, but its new business division is a marketplace where anyone can register and sell products. EBS defines nine categories of products, including construction supplies, facilities maintenance and manufacturing.
A "Business Equipment Purchase Protection" plan protects buyers of capital equipment for up to $50,000 or the equipment purchase price, whichever is lower. And with Express Financing, business buyers can apply for financing or an equipment line of credit and receive a funding decision via email within minutes; there are several different funding options.
It's too early to judge the threat posed by EBS, but the company is certainly serious about cashing in on the B2B e-commerce market.
Alibaba
Alibaba is an online trading platform designed primarily for Chinese manufacturers to sell in quantity directly to end users. Sellers can, for a fee, become a verified Gold Supplier, and can get many different services, including a payment escrow. The Alibaba Learning Center provides information about how to communicate with buyers, and its Training Center contains videos that explain how to set up an account and profile and provides tips on selling. Sellers can use AliSourcePro to search for buyers who are looking for products offered by the seller.
Buyers can compare different products in the same category, and can also request a quote for products as advertised or produced to the buyer's specs, and solicit quotes from multiple suppliers. As an extra measure of confidence, a buyer can designate a desired seller location, minimum number of employees, target price range and payment terms. For verified suppliers, buyers are given an insurance policy against a failure to ship ordered quantity and incorrect characteristics of received products; buyers can also arrange financing for purchases.
How distributors can compete
Now that you have an overview of the new types of competitors that distributors face, here are some thoughts on making sure your business can compete by selling slower moving inventory items.
Inventory management
EOQ/ROP vs. Min./Max. For products that turn slowly, the calculations of ReOrder Point (ROP) and Economic Order Quantity (EOQ) are inaccurate. The formulas tend to calculate a questionable ROP and a very low purchase quantity, and lead to short ships and stock outs. One way to handle EOQ-inappropriate items is to manually set the "Min." and "Max." in the ERP software. For example, a minimum of "1" and a maximum of "2" means consider reordering when the quantity on hand decreases to one or less, and then the order size is Max. minus quantity on hand. Some ERP systems calculate Min. and Max., but using calculated numbers motivates some people to assume that computer calculations are correct, which increases the risk of buying wrong.
Safety Stock For Products Managed by Min./Max. There should be no safety stock (SS). For products managed by ROP/EOQ, many ERP systems calculate too much SS; to identify them, generate a report listing products for which the inventory quantity on hand was never less than its then safety stock.
Lead Time. System-calculated Lead Times (LT) are always suspect, especially for slow-moving products because they are not purchased frequently. Spot check a dozen calculated LT for slow movers, and, if they are inaccurate, manually set LT for all slow movers.
Forecasting. A forecast is a series of numbers generated by a formula that uses historical data. For slow moving products, using that data to forecast unit sales and then calculate Min./Max. can lead to incorrect Min. and/or Max. If calculated Min./Max. must be used, key in a manual forecast.
Warehouse Management
Storage Pattern. Even though slower moving products might have to account for more gross margin revenue, faster moving products will still be stocked. So, ensure that products are stored in a way that minimizes picking time for the fast movers, and minimizes picking mistakes for slow movers.
Receiving mistakes made here "flow downstream" and are often not detected until items are packed or loaded and, sometimes, not until customers receive the wrong items/quantities. Receivers should check the physical receipt against the P.O. data unless data on the vendor's packing list differs from P.O. data; encourage people who do receiving to not hesitate to open shrink wrap and count what has actually been received.
Put Away. A frequent mistake is failing to quickly put away items. One result is that many computer systems do not show that items/quantities are available to pick. One way to minimize this problem is to get the computer system to highlight those items for which customers are waiting.
Picking. At distributors where the computer system allocates inventory to specific customer orders, a frequent mistake made by pickers is ignoring the computer-determined quantity to pick, and instead picking the quantity ordered. Whenever the warehouse manager briefs pickers about other issues, he/she should remind them to pick only the quantity shown to pick.
Packing. When a truck is waiting for an order, harried checkers and packers can assume that the quantities being packed/staged are the same as those shown on the corresponding pick ticket or packing list. If time and staging patterns preclude a 100% check, do a spot check.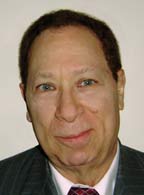 For more than 40 years, Dick Friedman has been helping fastener, tool, industrial and MRO distributors prevent inventory shortages and warehouse mistakes that lose sales and customers; and helping them select ERP, e-commerce and WMS systems, while avoiding the problems and pitfalls. Dick does not sell systems, software or warehouse technology. He is a certified management consultant and is objective and unbiased. Reach him at (847) 256-1410 for a free consultation, or visit www.GenBusCon.com for more information or to send email.
This article originally appeared in the Jan./Feb. 2017 issue of Industrial Supply magazine. Copyright 2017, Direct Business Media.
COMMENTS: 0
---