Finding good candidates in 2017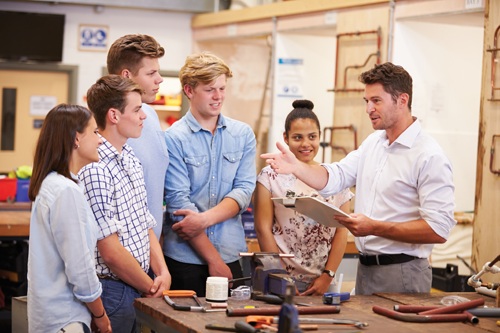 by Mary Jawgiel
Starting a new year brings new beginnings, but there are some things that carry over from the past year that are still not solved. This is especially true when it comes to finding qualified new employees to fill entry-level positions. Industrial distributors are still looking for the best and the brightest to hire and are still in competition with other trades and professions for that talent. The millennial generation is larger than the baby boom generation and is also the largest generation in the workforce. Yet, distributors are having trouble filling open positions with younger workers, just like in 2016.
In a recent survey of PTDA members, just under 43 percent of the respondents chose "work with local trade schools/universities" as a method they used to find new employees. This answer merits further discussion.Especially important is the word "local." If you are looking for an entry-level employee and are offering a starting salary around $40,000 or so, you will be attracting local candidates. This is not the kind of position that will have someone thinking about moving.
There are many ways to work with your local trade school, community college or high schools to find qualified employees. You can attend their career events (career and job fairs), give an in-class presentation or offer to teach a class (or a specific skill), donate supplies, offer informational interviews or open your business to a classroom tour. There are probably many other creative ways you can interact with your local schools to attract "right-fit" potential employees when they are ready to work. Industrial Careers Pathway (ICP) has resources to help you with each of these at no charge if your company is a member of an ICP Alliance Partner trade association.
In this new year, you are going to have to allocate time and money to develop a strong relationship with your local educational institution(s). Just as you build relationships with your customers to sell products, you need to also build relationships with teachers, principals, parents, school counselors and the students themselves if you want to find the best local talent. When a teacher sees an exceptional student who has the skill set you are looking for, you want that teacher to think of you and recommend that student for a job at your company. The same goes for students – when they are ready to look for a job, you want them to think of your organization and apply there first.
A great way to "test" how well a potential job candidate might fit in your organization is by putting together an internship program at your company. Internships give both the organization and the potential candidate a way to see if this is a good match without having to make a full-time hiring commitment. (See ICP's How-to-Guide: "Establishing Your Company's Internship Program" at http://www.industrialcareerspathway.org/Hire/Resources/Internship-Guide.aspx).
There are different ways to structure an internship program to make it most beneficial to you. You can determine the length (consider how long it will take for both you and the intern to "know" if this is a good fit), the hours worked each week, what skills the intern needs to have, what skills they will learn during their internship, etc.
There is a lot of work that goes into organizing an internship program that benefits both the employer and the intern. Internships are work experiences and can be paid or unpaid. Each state has its own laws governing internships so make sure you consult an attorney in your state before you hire an intern so you are in compliance with all regulations.
Internships are created so both the intern and the potential employer explore whether there is a good fit for each partner. Put together a job description for the intern and set aside time to work with them and show them what they need to do. Do not use interns to catch up on filing, boring data entry, etc. Internships should be learning experiences, not a way to accomplish all the tasks you've been putting off.
In some cases an intern can earn school credit for participating in the program. If this is the case, you can work with the instructor or the educational department to determine what work experiences are needed to meet their criteria.
Many times an intern will be hired by the organization after the internship is over. This is not a requirement, but if things work out, you will have a new employee who is already trained and knows your organization on day one. They can hit the ground running.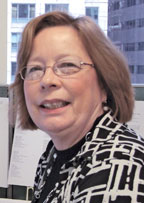 Mary Jawgiel is program director for Industrial Careers Pathway (ICP), an initiative of the PTDA Foundation and eight other organizations in industrial distribution. Her life-long passion is working with young people. For more insights on recruiting, hiring, onboarding, training, managing and retaining millennial and Gen Z employees in the distribution industry, subscribe to the ICP Talent Tipsheet at IndustrialCareersPathway.org/Tipsheet.

This article originally appeared in the Jan./Feb. 2017 issue of Industrial Supply magazine. Copyright 2017, Direct Business Media.
COMMENTS: 0
---