Thinking differently adds value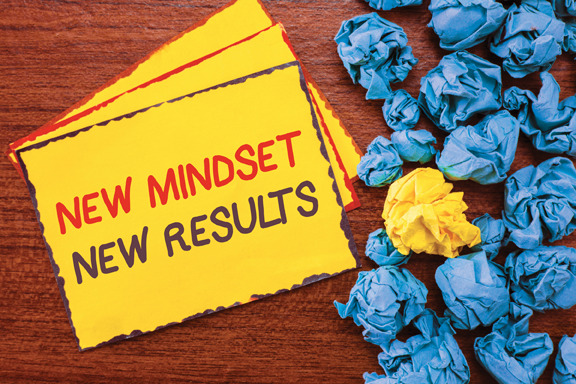 By Howard Coleman
No matter how efficiently you do things, if it is not valuable, there is no use doing it. I prefer first doing the right things, then doing things right!
History is full of such examples. For instance, one day the alarm clock appeared in the marketplace. If it was someone's job to wake people up (yes, there were such people), they lost their livelihoods pretty quick. Where did they go wrong? They chose to do a lesser value activity rather than a valuable one. It was their choice.
That said, not all activities and tasks can be valuable and it is often the game changers that win the race.
You need to innovate times two. You need to move things from zero to one. In fact, I would contend that it's not just about building a better phone, selling books through an easier distribution channel or improving analytical algorithms. It's about really revolutionizing what you do and the value you add – doing different things altogether. You can no longer live by the mantra "work hard; don't worry about the result."
The key is to think differently. You have to look for those needs of your customers that haven't been met yet by any of your competitors or just not done well. Not having a great and innovative idea, this very moment, is not a reason to give up or to ignore potential value.
Ideas are not the monopoly of any one person. All that's needed is a change in the way you think (I can, I will). Look for possibilities in every limitation.
A Closer Look at Thinking Differently
How can we enable the characteristics of transformation, so important to future success, if we don't start thinking differently? Reimagining is necessary to support the transformative period we all seem to be living in, particularly in our businesses (although much could also be said about our own personal lives as we witness societal change). To do this in the context of where our industries are heading forces us to think differently and involves creativity. It's hard! In fact, it's a trait that we all look for in our leadership.
It requires design thinking, innovative approaches and a willingness to let go of models built for another time.
Some Macro Forces Impacting the Need for Transformation
I think there are several, but let's focus on a few to start:
The blurring of industry boundaries. Emerging needs and value propositions blur the lines between industries. This blurring is enabled by technology or other innovation that allows once distinct industries or verticals to innovate in similar ways. It's the old "look outside your four walls" mantra. Yet, in wholesale distribution, we often see varying levels, and some very distinct differences, in technology adoption and innovation based on the specific vertical. Is it because some still think that "we are different"?
The rise of consumerism. The origin of many technology and innovation advances began at the consumer level. Thank the internet for that. Innovation seems to now come from the consumer markets first. B2B customers act more and more like B2C customers in their attitudes and practices. It impacts expectations. That's not difficult to understand because at some level we are all consumers first. I think that is a big take-away.
The changing workforce. For the first time in history, we have four generations of workers in our workforce and we're probably moving towards five by 2020. This demographic mix poses a significant challenge for senior management. They need to expect and be able to manage workforce dynamics like digital-savvy millennials, technology savvy employees and customers.
The shift from transactional to experiential. The past has always been about transactions, and related to many of our measurements and performance metrics, still remains an important attribute. But today, the focus on transactions shouldn't cloud a shift to an emphasis on "customer engagement and experience," competing on the strength of a compelling consumer-like experience. This shifts the differentiation from traditional places such as price and product features.
Harnessing insights. The insights gained from data provide an unprecedented opportunity to drive business outcomes. Companies that can exploit this success factor gain the competitive advantage over those that don't see those insights. The future may belong to those wholesale distributors that can mimic the analytical prowess of the big internet companies.
Enough for Now
This brief list of drivers underscores the critical need for leaders to think differently, to break away from status quo thinking.
Wouldn't it be great if we had a roadmap for thinking differently? In a future article, I'll focus on additional drivers and enablers – those forcing functions – that push us to transform our businesses during what is likely to be the most transformative period in history!
Instead of talking about disruption all the time, let's talk more about enablement and advancement in this emerging transformative period.

Howard Coleman is principal of MCA Associates. Since 1986, the management consulting firm has worked with wholesale distribution and manufacturing companies that seek and are committed to operational excellence. Contact him at (203) 732-0603 or by email at hcoleman@mcaassociates.com.
This article originally appeared in the Jan./Feb. 2019 issue of Industrial Supply magazine. Copyright 2019, Direct Business Media.
COMMENTS: 0
---