AI: The future is now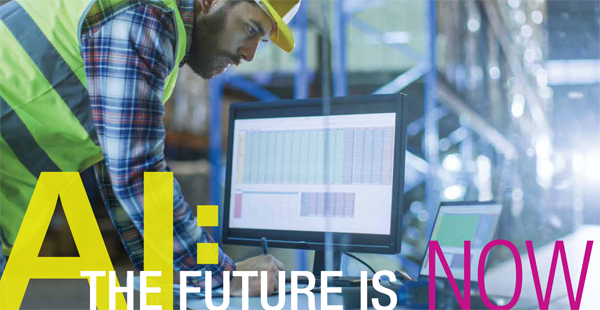 by David Gordon
Artificial intelligence (AI) sounds futuristic, conjuring up images of holograms telling us what to do, computers making decisions or having conversations with C3PO from Star Wars.
While the term is often bandied about, today AI is more of a concept, a marketing effort to envision possibilities (and it's a fancier, more exciting word than "machine learning.")
In reality, AI is machine learning and it is all around us.
Machine learning is computer programming that learns through repetition and is the core method by which computer code can eventually teach itself, through pattern recognition, to achieve artificial intelligence.
Essentially, computer programs are developed to store information. As the system interacts, more data is captured and then "learned" by the system. As software languages have become more robust and computers faster, the ability to contextualize the information and seek out key relationships has improved. Algorithms are written to seek out these data relationships to then make recommendations based upon probability or historical outcomes or what is programmed. AI is essentially predicting the future based upon experience from the past for the individual and an aggregated experience of others.
The difference between machine learning and AI is when the computer moves from being predictive based upon coding to "thinking" based upon taking data stored within its system and extrapolating it into new ideas. We're a way from this, however, machine learning is rapidly transforming business and evolving in the distribution space.
Remember when you had to type very specific terms into Google to find information? Or use "trees" to search for an item on a website? Now you can type a sentence to find your answer. That's AI. It's using contextual recognition. How about when you go to a website's FAQ section and type in your need and it provides possible answers or resources? A chat bot responds or there is a knowledge database with your answer. Again, it's a form of AI.
AI is more than automating processes. It is about providing information, automating processes, reacting quickly and predicting needs so that you can improve internal productivity and customer service.
Here are some areas where AI, or more accurately, machine learning, is being used or is in development:
Chat bots on websites as well as voice recognition software that can be used for customer service support as well as translation services.
Consider the technology in your phone, especially Siri, Cortana or Samsung's Bixby. Voice recognition software is a form of AI.
Automated vendor management inventory systems, where the algorithm interprets data and makes recommendations.
Upsell/cross sell functionality on distributor e-commerce websites. It also can be used to support inside sales, which is especially important with a sales force that has less product knowledge experience and/or has a large number of SKUs to represent.
Search boxes on distributor websites. Customers prefer to use natural language search than to select and narrow down through a taxonomy that you developed and they may not know. Natural language search is essentially a "Google search" as it is predictive in nature.
Price optimization software that recommends SKU-based pricing to a customer based upon customer historical purchasing dynamics. Leading distributors are migrating to omni-pricing as well as adaptive and real-time pricing which can take into account many factors. SparxIQ, formerly Strategic Pricing Associates, has integrated machine learning into its system to help distributors optimize sales and margins, generating profitability improvements of up to 5 points for affected sales.
Marketing automation systems that integrate information from your CRM and your ERP and then recommend products to customers or, based upon responses, automatically trigger follow-up messaging to customers to take them through a sales process. Tools such as Hubspot, Sharpspring and more exist. Manufacturers are deploying partner relationship marketing (PRM) systems to take this to another level and provide marketing tools to distributors. They use services such as Zift Solutions and MindMatrix, to name two.
Distributors have written programs that allow salespeople to call into Alexa to query their ERP system for delivery information as well as sales history so they can be prepared prior to a sales call.
Smartphone cameras can be pointed at a product, via an app, and can recognize the item and then link to your website, or to a designated distributor, to place the order. Some have done this visually, others target a UPC number or bar code. Home Depot offers this, as does Border States Electric Supply and others.
Consider that with Google Translate you can take a picture and it can be instantly translated from 88 languages. And you can do simultaneous translation for 32 languages. How can this help you expand into new markets or serve selected customers? (Yes, in some cities there are enclaves where ethnic groups prefer to speak with someone who can speak their language.)
Integration with contractor estimating systems where the contractor can develop a bill of material (BoM) and the system automatically seeks the lowest cost distributor to purchase the material. Criteria could relate to absolute low cost for the entire BoM, based upon lead times, material availability, total cost of ownership, etc. Eventually these systems may be able to interact back through the supply chain to query supplier systems for project delivery times.
E-commerce content providers, and perhaps some distributors, are using machine learning to ingest product content from manufacturers and allocate the content to product categories. This is how companies can handle hundreds of thousands and millions of SKUs. A leading e-commerce content provider, Distributor Data Solutions, utilizes machine learning to manage over 4 million, and counting, SKUs in the electrical industry with almost 15 million graphics/additional files.
The ability to order via Alexa. Some distributors have programmed queries into Siri and Alexa to enable salespeople to question sales and order databases to gain information and for their customers to place orders and receive basic customer service information.
Consider advances in warehouse automation and the utilization of robots/autonomous vehicles in warehouses.
Think machine learning and AI are concepts for the future? Consider some of these resources from Microsoft to gain additional ideas and insights:
On machine learning go to https://azure.microsoft.com/en-us/blog/topics/machine-learning-2/. If you're interested in a "recommender" service, there is a posting on how to build one for your company.
Interested in AI? Go to https://azure.microsoft.com/en-us/blog/topics/artificial-intelligence/ where there are 191 postings.
Or consider this case study from thyssenkrupp Materials Services, the world's largest materials distributor in the western world. With Microsoft, thyssenkrupp built an AI platform called "alfred" designed to optimize its logistics network – allocating materials to the right location much faster, minimizing transport volume and enhancing usage of the company's transport capacity. According to the company's head of digital transformation, "We handed over decision-making to alfred (a machine) that relies on data." Read the complete case study at https://news.microsoft.com/transform/thyssenkrupp-materials-services-keeps-calm-and-carries-on/.
Or visit https://www.bestpractice.ai/ where there is a database of over 600 AI use cases and over 1,100 case studies segmented by industry and function.
Think AI is not for distribution? A senior executive for a national electrical distributor, when asked to discuss the future of the industry commented, "And there will be a role involving AI, particularly with inside sales, and perhaps project/pricing management. A few years out for the electrical distribution channel probably, but it will become a factor."
The future is now. Companies are piloting initiatives, targeting opportunities, testing technologies. They're determining where they can receive a payback or deliver more consistent service, especially as staffing becomes more of an issue while customer demands increase.
For many distributors, the major inhibitor will be their ability to invest. Technology is a driver of industry consolidation but there can be alternatives. No, it's not like the early internet days when you asked your neighbor's kids to develop a website for you. Machine learning/AI requires understanding of business processes and envisioning outcomes. Distributors can band together and develop shared services models. Perhaps this is an area where marketing groups can make investments on behalf of their membership, or groups of members with business commonality in different geographic areas. Perhaps it is the groups having a technology visionary to vet potential resources and identify cost-effective alternatives. One thing we know is that technology costs have a tendency to decline and not all distributors need to be first movers.
Bottom line: Machine learning and AI are real. It takes vision to conceive what could be. It takes investment and commitment to evolve and innovate but with vision you can differentiate your company to power tomorrow's sales and profitability.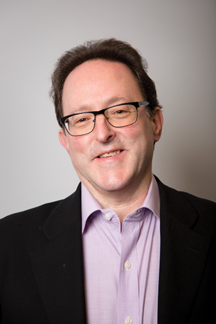 David Gordon is president of Channel Marketing Group, a strategic planning, marketing and market research firm focused on supporting manufacturers and distributors in the construction and industrial trades. He can be reached at dgordon@channelmkt.com or (919) 488-8635.
This article originally appeared in the Jan./Feb. 2020 issue of Industrial Supply magazine. Copyright 2020, Direct Business Media.
COMMENTS: 0
---