Increasing lead-generating revenue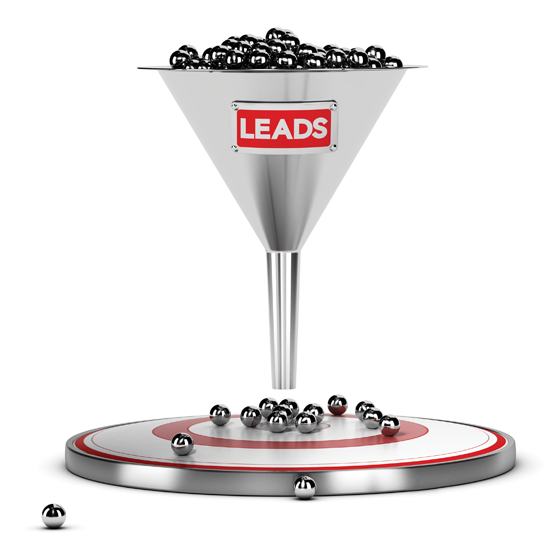 by Justin Johnson
In my work with manufacturing reps and distributors, I see time and again the impact a messy lead capture, distribution and management process – or more aptly, lack of a process – can have on a company's bottom line.
This happens when distributors partner with dozens of different manufacturers – maybe as many as 500 – that send them sales leads in various formats on a daily basis. These leads then get combined with others that come in from trade shows and magazines.
Some leads arrive via email, others in spreadsheets. Manufacturing partners might even ask their reps to log in to a CRM to retrieve their lead data.
The result is a lot of opportunities in the pipeline, which should mean business is booming. The reality, though, is a system (or lack of a system) rife with inefficiencies and wasted resources. When leads are not captured in a consistent, all-in-one-place format, they require valuable time and resources to make sense of it all, which in turn prevents distributors from extracting the most revenue potential out of every lead.
To make this lead sharing process even more cumbersome, the leads distributors receive may not be qualified. They may be missing critical data such as work, email, phone or website information, which is why some salespeople spend an hour or more of each day on data entry.
All told, it's a money-wasting approach to managing leads. It's no wonder that nearly 70 percent of leads are never contacted. It's too easy for them to fall through the cracks. The cost of unqualified sales leads is bigger than wasted time. I'm guessing you don't have an unlimited budget, so dedicating resources to pursuing unqualified leads dilutes the attention of your sales staff, attention that might be better used on qualified leads already in your sales pipeline.
Imagine your sales staff spending more time nurturing leads and selling products, and less time with data entry, or trying to track down phone numbers and emails? For one, you'd be able to contact each opportunity quicker. We know that faster speed-to-contact rates leads to higher conversion rates.
"The time it takes for distributors to reformat and qualify leads slows speed-to-contact and creates a huge revenue roadblock," says Justin Johnson, CEO of LeadMethod, a lead management software platform built for companies that sell through a distributor network. "We've seen distributors double their sales numbers – not by adding more leads or sales staff to the mix – but by simply adopting a streamlined process that filters out unnecessary steps of reformatting and qualifying leads."
So how can distributors make sense of the lead sharing mess that manufacturers often dump on them?
Start by developing a process and implementing software that streamlines the entire lead management function. This enables your sales team to spend their valuable hours at work doing what they do best – selling – and less time entering data or following up on garbage leads.
Let's walk through the steps of the process that allows distributors to extract more value from every sales lead:
1. Data collection
Streamlining data collection is one of the most time-intensive and inefficient steps of the process. It's a lot of work to organize the myriad leads coming from your manufacturing partners, trade shows and magazine sources. Partnering with a professional services team that can collect all the data from your various sources and organize it into a consistent database format is a significant time- and money-saver.
2. Data append
Many of your incoming sales leads may be missing critical contact details as well as valuable market details, such as SIC code/description, company size, website, address, etc. With this information -- make sure it's quick and easy to access -- your sales team will be armed with more customer knowledge, which leads to a higher win rate.
3. Qualify and score
Each lead should be ranked or scored to determine its priority level. That way, your sales staff can quickly determine the highest-value leads that should be contacted first.
4. Feedback
In your current system, can you quickly and easily share the status and/or quality of every sales lead in your funnel with its respective manufacturer? The ability to do so provides big-picture pipeline visibility and critical lead quality feedback so that both manufacturer and channel partner are working in tandem toward the business goals.
By implementing a proven lead management platform, the entire process from lead capture to distributions and management becomes simplified. When you organize, qualify and score all of your incoming leads in one streamlined platform, you extract more value from your existing leads, your sales staff spends more time closing deals and less time qualifying them. The payoff is higher productivity and increased revenue, all gained from the sales leads you already have.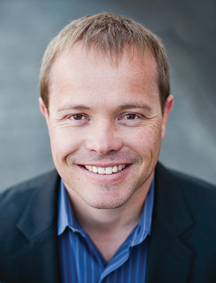 Justin Johnson has more than 20 years of experience building software solutions for the manufacturing and distribution sector. He is an author and regular contributor to publications and thought leadership groups on the use of technology to improve profitability for manufacturers and their distributors. Currently, Johnson is co-founder and CEO of LeadMethod, a channel sales and lead management software company. He can be reached at jjohnson@leadmethod.com or (800) 406-5020.
This article originally appeared in the July/August 2018 issue of Industrial Supply magazine. Copyright 2018, Direct Business Media.
COMMENTS: 0
---