What great jobs we have!
Learn how to manage younger workers
By Phyllis Russell
I can't tell you how many times industrial distributors owners and senior managers tell me that it is impossible to make jobs in industrial distribution sound exciting. "How can we compete for great young employees," they ask, "when we don't have the zing, sizzle or pizzazz of other industries like IT?"
Last month, Industrial Careers Pathway, industrial distribution's workforce initiative, interviewed a sampling of young employees (under 30) who are relatively new to their positions with distributors. In talking with these young people, we noticed some trends carrying through their stories. These folks think they have great jobs with bright futures working for great companies. This is true of those working for big companies and small; in the warehouse, counter or inside sales; with a college degree or right out of high school.
What do they like about their jobs? Probably many of the same things you liked about industrial distribution when you tried it and decided to stay with it.
Work is never boring
"Most of my friends do one thing all day everyday, but I have the opportunity to take on more things all the time," says Grant at Global Bear. "I like the varying roles, and I think my experience in lots of aspects of the business will increase my skills and value in the market."
"The work itself is always a challenge. It's not like you get bored. Instead of one job, I have a bunch. Every day is cool," says Dustin, WFS Ltd.
Jared, A. Adams Supply Ltd., wrote, "I would describe my job as hectic and enjoyable. I'm a jack-of-all-trades, answering calls, filling orders, deliveries, back orders, serving customers at the counter, lending a hand with receiving, basically whatever needs doing in the warehouse. The challenge to learn the practical applications as well as our company's stock set-up and layout called to me."
"I've been heavily involved in lots of things. I compare myself with people I've known with similar backgrounds, and my position has involved me in top level experiences that my peers haven't been able to get to yet. I'm always thinking, and I have multiple projects going on at the same time. I'm never bored," says Matthew, Source Atlantic Power Transmission
Solutions every day
Alex with Applied Industrial Technologies gave pithy quotes that could be the basis for a public relations campaign for industrial distribution. "For me, I'm interested in technology, in using technology to solve a problem whether that's on my computer or watching huge machines operate using components I've had a hand in supplying. I like problem solving and then being able to go on site to see it work. What's most important for me is excelling at customer service, coming up with the best possible solution to a customer's problem. They can trust us to offer solutions that work."
Dan at Jason Industrial knew he could be an engineer or logistics professional with his college degree, but he likes and wants the people interaction and travel that go along with the regional sales position he is moving to after just one year on the job. "I knew sales would connect me with all aspects of the business. I took a million (we assume that is an exaggeration) materials classes I thought I'd never use, but I do – every day. They prepared me to be an effective middle man."
Balance of challenges and stability
Blair in Calgary with PTM Industries said he likes his job because, "I'm always moving, and I like that. It's a steady job with regular hours that allow me to have a family life. I get more product knowledge every day, help customers and get to run the fork lift."
And from Mike at Jason Industrial we heard, "There's something new every day – no routine – and I love that! I look forward to going to work every day. I love sales, love making the sale, and I like my boss."
Any company seeking to hire outstanding young employees should emphasize these key points to attract the right people into the jobs.
It is the work of ICP to get the word out and reach thousands more of the young people who will love their industrial distribution opportunities as much as these folks do.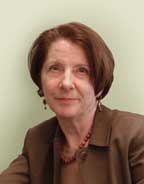 Phyllis Russell is executive director of the Industrial Careers Pathway (ICP) Initiative and the PTDA Foundation. Subscribe to the ICP Talent Tipsheet, a semi-monthly eBlast that helps unmask the mysteries of hiring and working with GenX and the Millennials, also known as Gen Y (See, you learned something already!). Subscribe at www.industrialcareerspathway.org/tipsheet.
This article originally appeared in the July/August 2011 issue of Industrial Supply magazine. Copyright 2011, Direct Business Media.
COMMENTS: 0
---