Do you really need a warehouse?
Why third-party logistics providers (3PLS) may be in your future
by Dick Friedman
Some distributors do not use their own warehouses to store their inventory, or employ any warehouse personnel. Yet they still provide great customer service. This situation is rare in this industry, but could grow as other distributors learn about the alternative.
These distributors use what used to be termed "public warehouses" but are now called third-party logistics providers (3PL). Unlike a traditional public warehouse, a 3PL provides much more than space and people. (For years, UPS and FedEx have operated facilities that are essentially 3PLs).
A 3PL "FACILITY"
Most 3PLs are located in large (200,000 sq. ft.) facilities specifically designed for multiple users and a high level of activity, or heavily modified to function that way. The warehouses are on one level, with interior vertical clearances of 24 feet or more, large spans between columns, proximity-controlled bright energy-efficient lighting, and temperature and humidity control. If perishable products are stored, there are refrigerated and freezer rooms.
The facilities contain docks solely for receiving, solely for shipping, and large paved areas on which inbound/outbound trucks are waiting. Sometimes, a trailer will be left at a dock so it can be loaded throughout the day (and night). Docks with adjustable-height dock levelers, air-curtains and adjustable spotlights aid in loading/unloading.
Storage involves shelving with flow racks, manual or powered belt or roller conveyors and high-reach fork lifts and other powered material handling equipment. Some 3PLs use automated storage and retrieval systems for put away and picking, or automated packing equipment.
Warehouse personnel tend to be highly trained, with managers often having college degrees and having taken courses in logistics, people management, etc.
The very large 3PLs operate multiple facilities, nationally and internationally, and some 3PLs are corporations whose stock is publicly traded.
INFORMATION TECHNOLOGY
A 3PL uses a form of enterprise resources planning (ERP) system, and a warehouse management system (WMS).
The ERP-type system simultaneously handles multiple distributors, and includes such non-ERP functions as billing each distributor for resources used. It is also designed to electronically interact with the computers of distributors and those manufacturers that supply the distributors; in some cases, it can interact with customers of the distributors. EDI and Internet communications are used.
A typical WMS used by a 3PL is very sophisticated (read expensive), and contains such advanced functions as labor forecasting (e.g., how much labor is needed for future weeks), random item-storage locations (that maximizes use of space, while minimizing picking time), selection of specific pickers for each order, and labor standards and labor reporting. The typical 3PL utilizes bar code reading and/or Voice Directed Picking (VDP) to maximize accuracy while minimizing task times.
3PL FUNCTIONS AND SERVICES
Receiving. As a 3PL receives items owned by (or consigned to) a distributor, if needed, bar coded labels are generated. The 3PL sends each distributor information about the receipts, either transmitted as each receipt is checked in or at the end of the day. Advanced 3PLs receive advance information about upcoming receipts, and use it to schedule inbound trucks and labor. Once items are accepted from a carrier by a 3PL, the 3PL's insurance protects the distributor against item damage or loss.
Most 3PLs also receive items returned by customers, and at the direction of distributors, return items to vendors/manufacturers (at the distributor's expense, if any).
Availability Information. 3PLs allow distributors' personnel to use the distributor's terminals to do inquiries into item availability, which the 3PL maintains in real time. Sometimes, the Internet is used as the medium of data communications; sometimes a leased circuit is used.
Put Away. The WMS can store a different storage location pattern for each distributor, such as random within the warehouse area, and set it aside for a distributor. For lot-controlled items with expiration dates, the WMS determines put-away locations that permit first picking items with the earliest expiration dates. An advanced WMS can determine the put-away locations before the items are received.
Pick, Pack and QC is based on order data transmitted by a distributor's system, and is sometimes done with printed pick tickets, not RF guns. As items are packed, thorough checking/scanning is performed and repeated as trucks are loaded. Data about an order, and the truck it is on, is transmitted to the distributor's system (to use in billing the customer). In some arrangements, the 3PL prints and mails the invoices, which contain the same heading information that the distributor would print on invoices.
Ship/Deliver. Many 3PLs have some trucks for "local" deliveries, and almost all have volume contracts with common carriers for truckload and LTL shipping. Some have
established arrangements for shipping outside the U.S.
Count. Daily cycle counting is performed, and a complete physical count is done only if there are ongoing problems with inventory accuracy or if cycle counts result in too many adjustments.
PROS
Cost savings is the largest benefit of using a 3PL. A distributor pays only for the resources used (labor and space), and may also pay a monthly fixed fee. The
savings come from a 3PL's economies of scale, shared overhead costs and modern facilities and technology that enable highly efficient operations.
3PLs also provide tighter control of inventory and warehouse operations than many distributors, which increases the level of customer service. Another aspect of control is that unauthorized people (e.g., salespeople) are not allowed into the warehouse to pick and take items.
Some 3PLs do some minor value-added work that distributors are now doing, but at a lower cost – or, in some cases, work that distributors would like to do but can't because of financial, space or labor constraints.
CONS
The biggest obstacle is that many distributors own their warehouses; what would they
do with the buildings? Distributors that rent often are locked in to long-term leases, with expensive escape clauses.
Another drawback is the time a distributor would spend finding the right 3PL – if there are any in the distributor's trading area. Then there is the time and money that would be spent interfacing the computer system to the 3PL's, and moving all/most of the inventory to the 3PL.
The control that 3PLs exert means that distributors don't have physical control of items. If a customer needs something right now, distributor personnel may or may not be able to get the 3PL to immediately pick the needed items.
The scheduling that 3PLs employ to balance work loads and operate efficiently means that a distributor cannot easily change a schedule. For example, if a distributor
suddenly needs a count of the items of a particular manufacturer, the 3PL may not be able to change the schedule for that night.
A long-term contract, with advance notice of termination (and a high cost for early termination), protects the distributor from having to scramble to find another warehouse in case the 3PL wants to terminate the relationship. But such a contract means that a distributor who is unhappy with the performance of the 3PL cannot quickly make other storage arrangements. And, such a contract probably would not help a distributor quickly get its items back if the 3PL goes bankrupt.
Another concern is that people other than the distributor's employees (such as a competitor's) could visit the 3PL and determine which items are being stored for the distributor.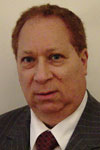 Dick Friedman is a recognized expert on warehouse operations, management and technologies for fastener, tool, industrial and MRO distributors. He is a Certified Management Consultant and is objective and unbiased, so he does NOT SELL warehouse management systems or technologies. Call (847) 256-1410 for a FREE consultation, or visit www.GenBusCon.com for more information or to send e-mail.
This article originally appeared in the Mar./Apr. 2012 issue of Industrial Supply magazine. Copyright 2012, Direct Business Media.
COMMENTS: 0
---